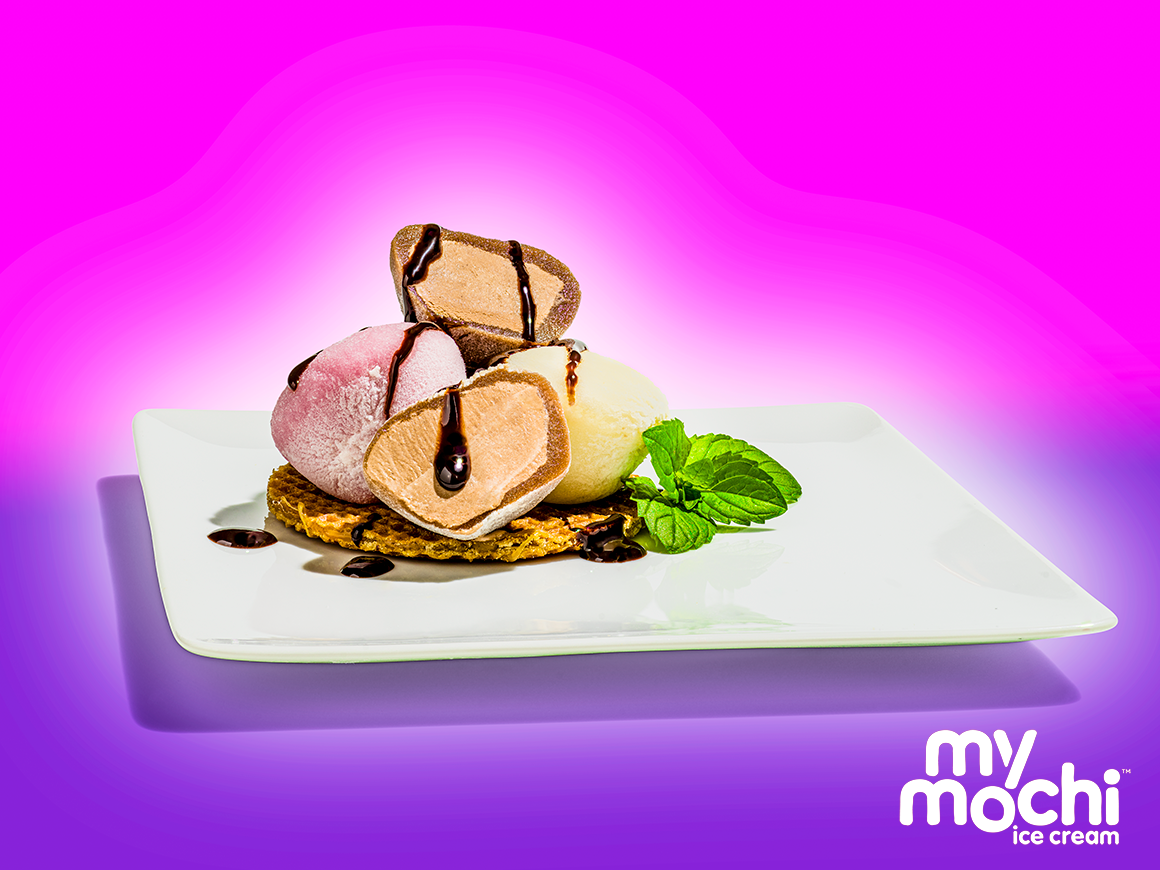 Quick and Easy Mochi Ice Cream Holiday Recipe
By: My/Mochi Ice Cream
The holidays are in full swing, and you know what that means, food, fun, and the never-ending search for that perfect Holiday recipe! If you're looking for the perfect snacketizer to bring to the table, we've got chew covered!
With a few simple ingredients and our pillowy perfect mochi ice cream balls, this chewforic mochi ice cream recipe is perfect to satisfy your holiday snacking needs. Crafted premium ice cream wrapped in masterly mind-blowing mouthfuls of pillowy mochi for a bit of good measure creating even more deliciousness.
The Mouthboggling Mixta:
Preparation: Take a stroopwafel – one of those thin waffles from Holland- and crumble it or not. Place it on your favorite plate and layer My/Mochi Double Chocolate, Strawberry, and Vanilla Bean. Drizzle with chocolate sauce and garnish with mint.
Feeling fancy? Squeeze a little lime to add some tang to the stroopwafel. Up the flavors with Horchata, Coconut, and Guava and use your favorite sauce to drizzle.
Enjoy this fast and easy holiday ice cream recipe by yourself or with others. Find mochi ice cream near you here.