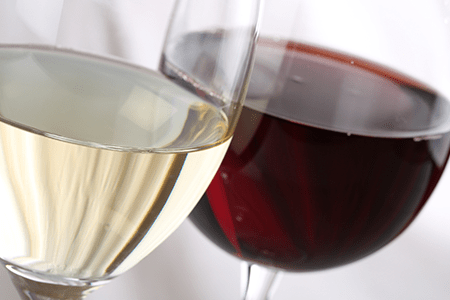 What Wines Go Best with Mochi?
By: My/Mochi Ice Cream
Great Wine Pairings for Mochi Ice Cream
You're probably thinking, "Wine and Mochi Ice Cream?" As a matter of fact, our Mochi Ice Cream has some really great pairings when it comes to wine. Instead of coming home from a fun day outside as a kid on a summer day, kick your feet up after a long work day, open your favorite box of Mochi and read along to find out which type of wine works best!
Vanilla Mochi
Even though vanilla is a classic and always enjoyable on its own, Vanilla Mochi is great to pair with almost anything. Instead of enjoying your Mochi by itself, try pairing it with a sherry! Vanilla is a tricky flavor for a normal wine, but there are other options like a toffee or chocolate-flavored liqueur. You'll basically be creating a masterpiece.
Chocolate Mochi
It's wine and chocolate – who could hate it? The perfect pair for this classic is a nice semi-sparkling dessert wine. The subtle hints of floral notes and red berries will make for a dessert you'll never forget. If you want to get a little outside the box, you can even add some fresh red raspberries.
Mint Chip Mochi
Do you remember biting into the refreshing flavor of Mint Chip Mochi as a kid on a hot summer day? If not, now's your time to try it as an adult with one of your favorite adult beverages. With the mint chip flavors, a shiraz is going to be your go to wine. The subtle chocolate nuances and rich red raspberry fruits will really bring all flavors together.
Strawberry Mochi
A off-dry rosé wine is the perfect pair for your Strawberry Mochi. The hint of bubbles and fizz will cut the typical burst of rich flavors the strawberry ice cream provides. Not to mention that it matches—pink mochi and pink wine!
Mango Mochi
Mango and Muscat is our next pairing. Try enjoying your next tropical Mango Mochi with a Muscat wine. It's a deliciously sweet wine that has a range of tangy and tropical fruit flavors. When it comes to harvesting muscat grapes, they become a semi-raisin on the vine before being picked. This gives it that sweet taste.
Green Tea Matcha Mochi
Similar to Strawberry Mochi, the Green Tea Matcha Mochi has a very rich flavor. And just like our strawberry flavor pairing, a nice little fizz will help cut right through the richness. However, for this pairing, we'll be using a nice rice wine – sake. A sparkling sake is just the right touch and fix for our traditional Green Tea Matcha Mochi.
Take Your Mochi Ice Cream Enjoyment to the Next Level
Now it's time to spice up your usual Mochi madness. Some may think it's a crazy thought to have ice cream and wine, but we feel like it's the perfect treat.
Have any other crazy Mochi Ice Cream pairings? Let us know by commenting below! We love to hear what our customers come up with. Don't forget to always share your pictures and use the hashtag #MakeItMochi!
[gdlr_button href="http://www.mochiicecream.com/mochi-ice-cream/" size="medium"]Learn More[/gdlr_button]