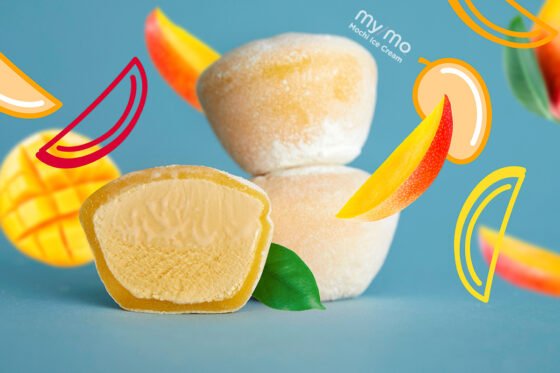 What is Mochi Ice Cream?
By: My/Mochi Ice Cream
So, My/Mo Mochi Ice Cream is your new go-to snack. You can't get enough of that perfect bite of sweet, pillowy rice dough and dreamy premium ice cream. But have you ever wondered how this seriously, strangely satisfying food called "mochi ice cream" came about?
First off: what is this Mochi Ice Cream stuff anyway?
There are two components of this miraculous match:
Pillowy, Sweet Rice Dough
That melt-in-your-mouth, ooey, gooey, chewy dough is called Mochi! My/Mo's master mochi makers make this pillowy, sweet rice dough from the best ingredients to create a magnificent doughy exterior.
Crafted Premium Ice Cream
Inside the pillowy, sweet Mochi exterior is milky, melty premium ice cream. The result? A majestic marriage of mesmerizing flavors that'll make you say "Mmmmore!"
There's a reason why we call ourselves the "certified master mochi makers." Although My/Mo was only launched in 2017, we have over 100 years of history in the mochi-making biz! You see, My/Mo Mochi Ice Cream was originally known as Mikawaya. Frances Hashimoto, Mikawaya's former President and CEO, is credited as the inventor of mochi ice cream – a.k.a. the O.G. of this delicious snack that we can't live without.
In 1910, Hashimoto's parents opened a Japanese confectionery business in Los Angeles, perfecting recipes for numerous treats like mochi, which is made from pounded sticky rice. After surviving the Japanese-American internment during World War II, the family reopened the business and Frances eventually joined on as CEO. In the 1990s, Frances expanded on the idea of wrapping mochi dough around premium ice cream. And so – our favorite portable and poppable snack was born!
Over 20 years later, My/Mo Mochi Ice Cream has brought mochi ice cream to the masses with an endless array of flavors… and we are happy to continue sharing the love with these marvelously mouthwatering snacks.