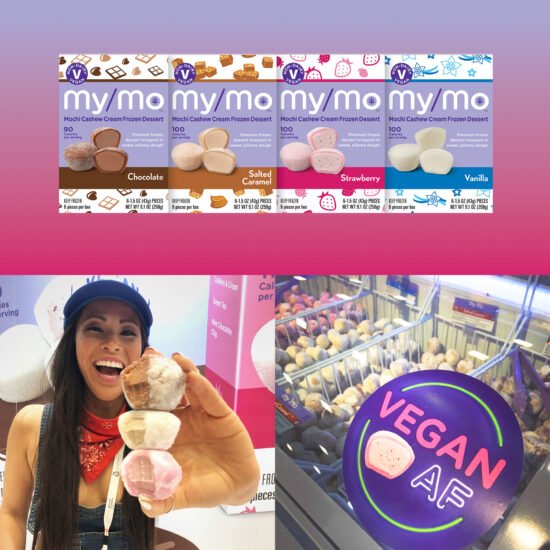 5 Ways to Save the Planet on Earth Day
By: My/Mochi Ice Cream
Happy Earth Day, earthlings!
Saving our planet is as huge as our appetites and there are simple things we can do to make a difference. Here are some tips from My/Mo Mochi Ice Cream on how to save our environment:
Reduce paper usage. Snack on this: did you know the average American uses nearly six trees worth of paper per year? You can reduce this number by using both sides of the page, paying your bills online or downloading e-tickets. And of course, don't forget to recycle!
WFH. If possible, see if you can arrange to work from home some of the time. This not only reduces air pollution, but it also saves you gas money and allows you to work in your PJs (bonus points!) You can also try riding your bike to work or carpooling with a friend.
Turn off the lights. There's need to worry about the lighting being on-point if you're not in the room. You can save energy and money by getting into the habit of switching the light off when you leave.
Shorten your showers. As much as all like to sing, think and ponder in the shower, we can save more than ten gallons of water if we shorten our shower times by two minutes. Sweeeeet!
Be vegan for a day. Why not make a conscious decision to say no to meat, dairy and eggs today? Raising animals for food requires massive amounts of food, energy, land, and water. There are tons of options of plant-based foods, which taste delicious and require less energy from fossil fuels. And guess what? My/Mo has four flavors of non-dairy and vegan ice cream, made with cashew cream to maintain that creamy, dreamy texture and same marvelously mouthwatering taste.
As culture cravers, experience chasers and flavor fashionistas – there's no traveling the world without taking care of it first.