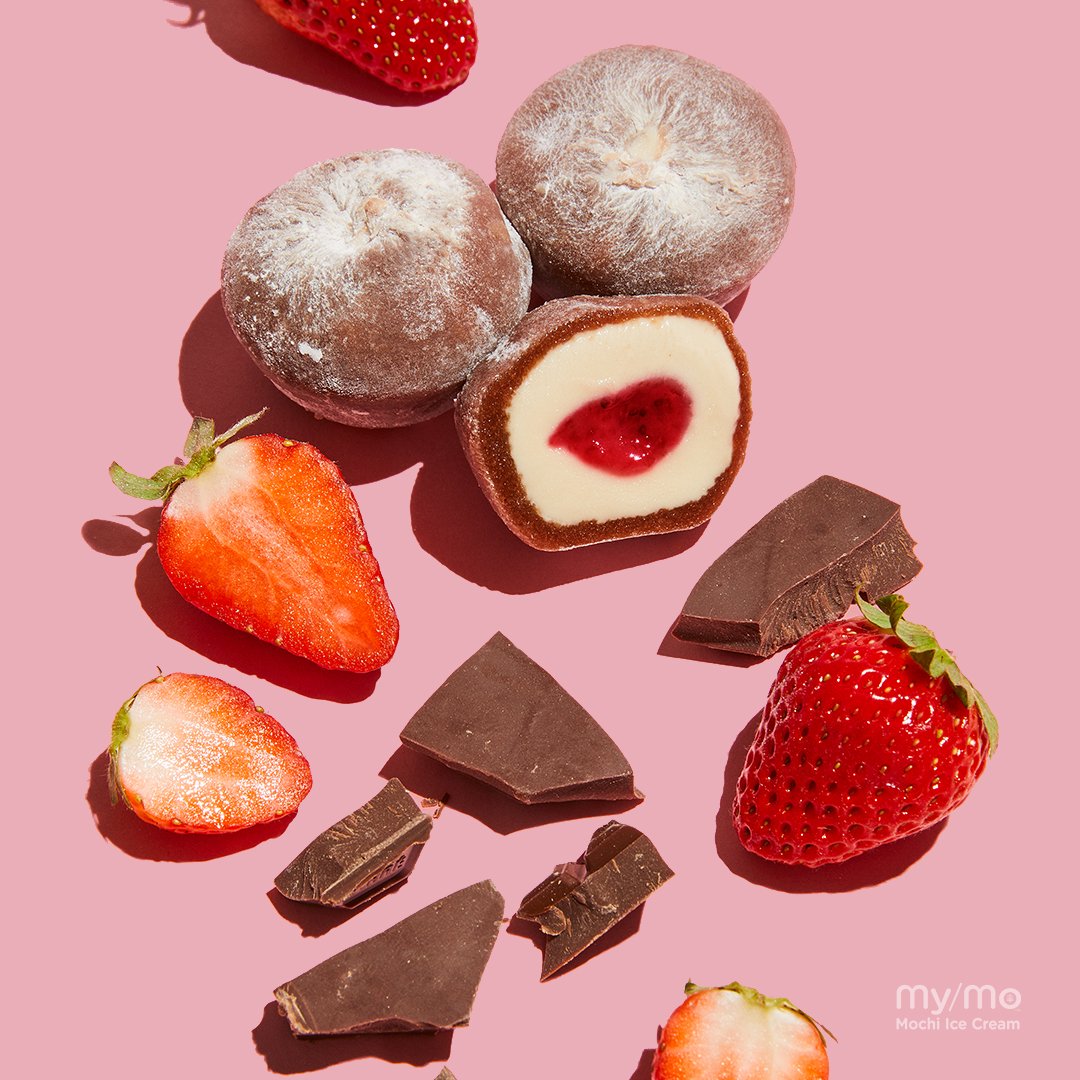 Vegan Frozen Dessert
By: My/Mochi Ice Cream
It's a pillowy standard to keep your freezer fully stocked with mouthboggling My/Mo Mochi Ice Cream. So whether you're looking for a new freezer teaser or just want to try something new, our desquishious vegan My/Mo Mochi flavors need to be added to your next shopping trip!
Many of you are probably wondering…is mochi vegan? Mochi is sweet pillowy dough that's wrapped around creamy, ice cream, and it's made of rice flour, sugar, and water – making it 100% vegan! We've turned our classics — Vanilla, Strawberry, Chocolate, and Salted Caramel mochi ice cream flavors into non-dairy and vegan flavors, made with milky melty cashew cream. 
Just when you think snacking couldn't get any better, we released our newest non-dairy and vegan flavor: Neapolitan! This amazeballs, tri-textural creation has chocolate flavor mochi ,wrapped around vanilla creaminess, and filled with strawberry center that is guaranteed to give your mouth all the feels.
Take your tastebuds on a mouthboggling n adventure and check out our store locator to find My/Mo Mochi non-dairy and vegan flavors near you! Show us how you plan to fill your freezer this summer and share it with us on Instagram @mymochiicecream. Happy Snacking!