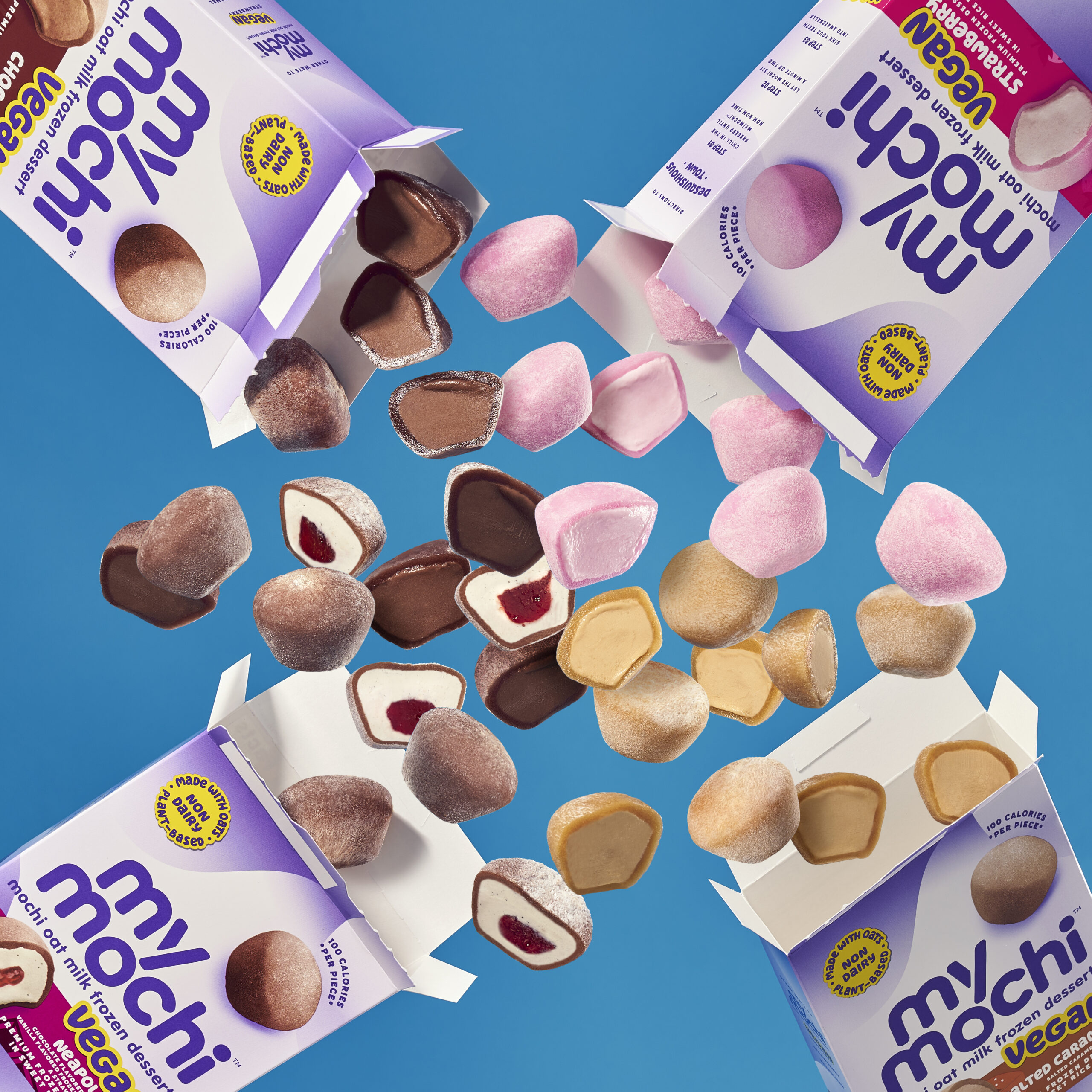 The Must Try Vegan Ice Cream Made with Oat Milk
By: My/Mochi Ice Cream
No dairy? No problem!
Try My/Mochi Frozen Dessert, a desquishious line of non-dairy and vegan mochi ice cream to satisfy your snacking needs. Made with oat milk, it has the same textural experience — that pillowy goodness on the outside and creamy dreaminess on the inside — AND the same marvelously mouthwatering taste as traditional ice cream, just sans dairy!
Hold up, what happened to the cashew cream? Why oat milk?
We moved from cashew cream to oat milk for several reasons, nutrition being one of them. While cashew cream was a great option to limit or eliminate dairy intake, for snackers with nut allergies, cashew cream ice cream was still not an option. By making the switch to oat milk, those concerned with dairy intake and nut allergies can enjoy a textural wonderland of flavor anytime the craving strikes.
What is oat milk?
Oat milk is exactly what is sounds like (no, you can't milk an oat!). Oat milk is made by blending water and oats then straining to get the dreamy, creamy liquid. Oat milk is an excellent lactose-free milk substitute.
My/Mochi Oat Milk Frozen Dessert has a desquishious taste and is available in fan-favorite flavors Strawberry, Chocolate, Neapolitan and Salted Caramel.
You can find where to buy My/Mochi vegan mochi ice cream near you and tag us on social with @mymochi #mymochi to share your mochi moments.