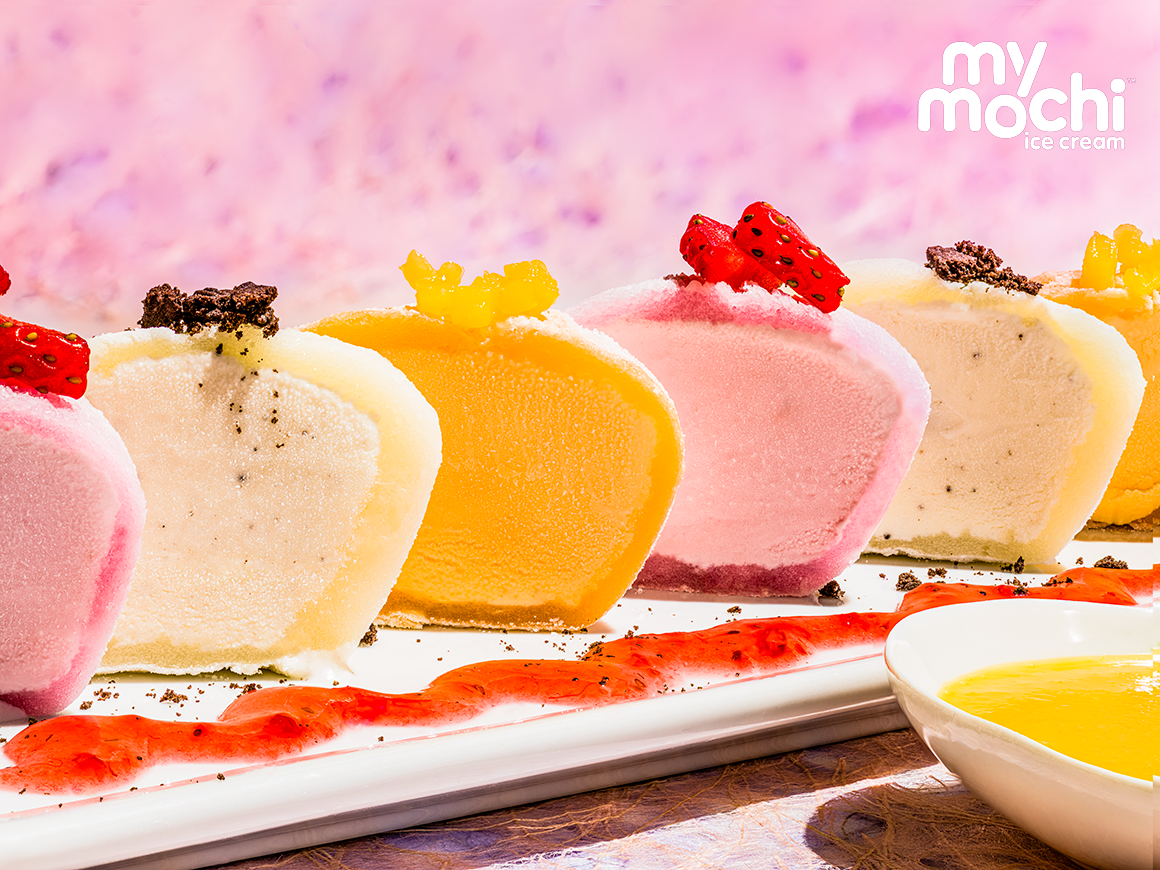 The Best Mochi Ice Cream Recipe to Celebrate National Snack Food Month
By: My/Mochi Ice Cream
Time to kick-off the snacking celebration with the BEST mochi ice cream recipe. Get ready to bite into the center of Mmmm with the desquishious combination of Strawberry, Sweet Mango, and Vanilla Bean My/Mochi ice cream and give your mouth all the feels.
Behold, Satisnacktion!
RECIPE:
Preparation: On a long rectangular plate, draw a line with strawberry puree. Cut each My/Mochi ice cream ball in half and place them next to the puree along with the plate.
Super dooper skills: On top of each My/Mochi ball, place a garnish of fresh fruits. Match each flavor with the corresponding garnish and sprinkle with vanilla bean.
Find where to buy My/Mochi Ice Cream near you and tag us on social with @mymochi #mymochi to share your mochi moments.