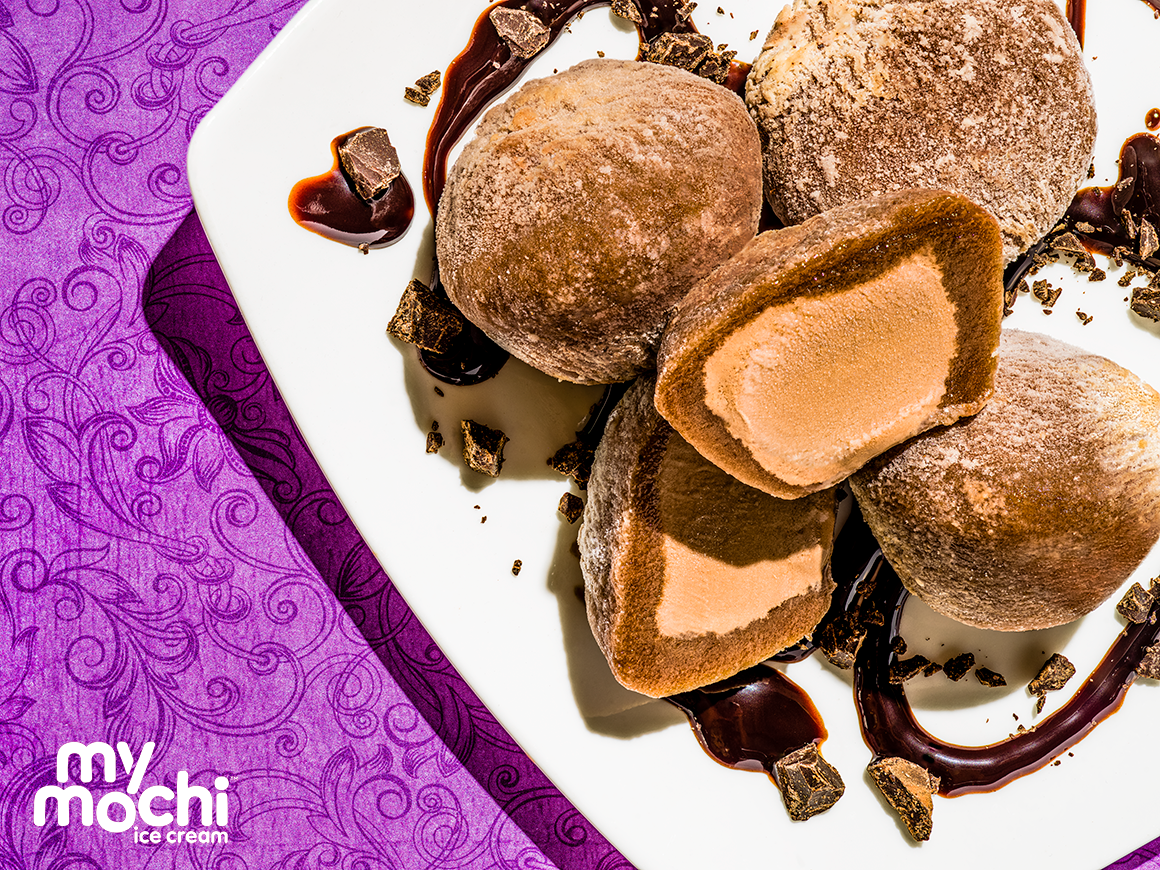 Score Points With the Best Mochi Ice Cream Recipe for Super Bowl Snacking
By: My/Mochi Ice Cream
Are you ready for all the Super Bowl snacking? Need some ooey with your gooey some creamy with your dreamy some chocolatey with your pillowy? My/Mochi have it covered! Get ready for…MIND. MOUTH. BLOWN with this recipe for Amazeballs.
RECIPE
Preparation: Dress a plate with chocolate sauce, add 2-3 Double Chocolate My/Mochi balls, cutting one of them in half to reveal the milky, melty center.
Get your chocolate on by adding chunks of dark and light chocolate to the plate. Yeah, you can do that!
Once the Amazeballs has been plated; grab a seat, sit back, and let the mouthboggling begin!
Find where to buy My/Mochi Ice Cream near you and tell us on social with @mymochi #mymochi to share your mochi moments.