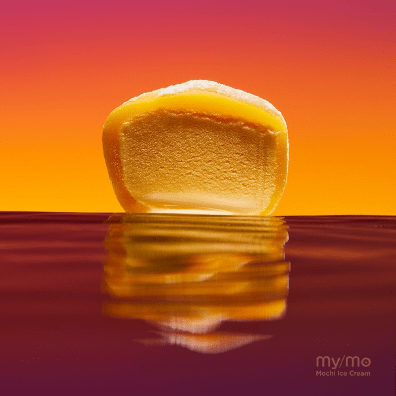 For What It's Earth
By: My/Mochi Ice Cream
Stand up, stretch your arms out, close your eyes, and imagine giving the planet a nice, warm, bear hug. Our home planet provides us with everything we need to for life like fresh air, water, and food – natural resources that connect all of us to the Earth.
Here are a three things we're doing to help keep Earth a place we can all thrive and stay weird:
By the end of 2020, we will replace corn syrup with cane sugar and use only GMO-Free ingredients. The same pillowy and desquishious taste, but sourced from the cleanest and finest ingredients – yes, please!
Sustainably packaged products help to reduce the overall carbon footprint, which is why My/Mo Mochi's packaging is FSC certified. The FSC, or Forest Stewardship Council, is the gold standard in forest certification and is supported by groups such as the World Wildlife Fund (WWF), Sierra Club, Green Peace, Natural Resources Defense Council and the National Wildlife Federation. This means that the resources for our packaging come only from responsibly managed forests. My/Mo Mochi Ice Cream balls have a sustainable place to hang until they make it to your freezer and tantalize your taste buds!
New single-serve packaging, now available in the My/Mo Mochi BarTM, offers an additional level of protection and reduces food waste and spoilage by over 20% versus the previous loose, unpackaged mochi ice cream. The new packaging does not contribute any additional packaging waste that could have an impact on the environment – it's a win, win!
Let us know how you're practicing sustainability and share these desquishious snacking moments with us on Instagram @mymomochiicecream.