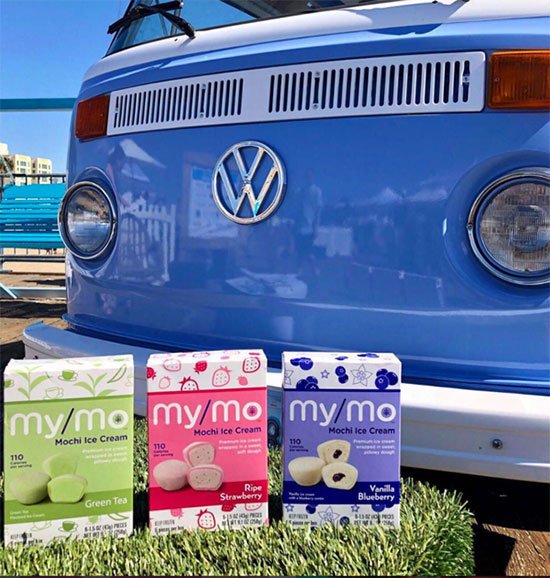 Spring Break 'Em Out
By: My/Mochi Ice Cream
Hard to believe it's already March, right? A new season is approaching and if you're up for an adventure, pack your snacks! From your fellow culture cravers at My/Mo Mochi Ice Cream — here are some fun ways to spend Spring Break.
Play with it
Whether you're going to some exotic land far, far away or planning a staycation – make sure to unplug. This is your chance to unwind, destress and make time for play! We at My/Mo Mochi are all about bringing play to the world — and you should, too. Play brings out creativity, happiness and all the feels. So, ahead and make this your time to #playwithit.
Scratch your snack itch.
The best way to explore is… through your stomach! Spring is all about a fresh start — so why not tantalize your taste buds with new foods? Live for those mouthwatering moments. Try that dish you've always heard about. Order the intriguing special on the menu. Make that street vendor's day and grab a plate to go. And while you're at it, scratch your snack itch and find My/Mo Mochi Ice Cream near you for portable and poppable mochi balls. Your taste buds will thank you!
The plan is… no plan.
They call it Spring "Break" for a reason. Give yourself the chance to break away from to-do lists and just be present. Sometimes the most fun and memorable moments are the ones that you didn't plan for. Journey to the center of Mmmmm and embrace that sense of discovery that comes with every bite of spontaneity. Because, whatever.
How are you spending Spring Break? Share your plans on Instagram @mymomochiicecream! And remember: #adultingcanwait
---