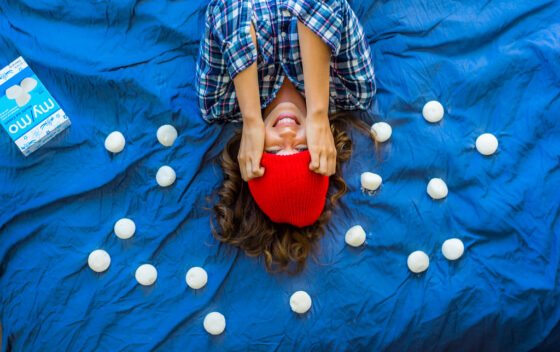 Snow Day Essentials
By: My/Mochi Ice Cream
Ahh… nothing says the start of spring than a foot of snow on the ground.
Cold, snowy and rainy days like this are sometimes the best days. They give us the chance to unplug, chill and binge watch as much Netflix as possible. On these rare occasions, be sure to stock up on the essentials: wine, sweaters, socks and of course, My/Mo Mochi Ice Cream.
Curl up with a book and snack on some My/Mo Double Chocolate Mochi Ice Cream to go along with your mug of hot cocoa. Relax with some My/Mo Green Tea Mochi Ice Cream if tea's more your style. Orrrrr… you can always stock up on all the flavors (including Sweet Mango, Ripe Strawberry, Salted Caramel, Mint Chocolate Chip, Vanilla Bean and Cookies & Cream) if you're not planning to leave the house any time soon.
Stay warm, friends!