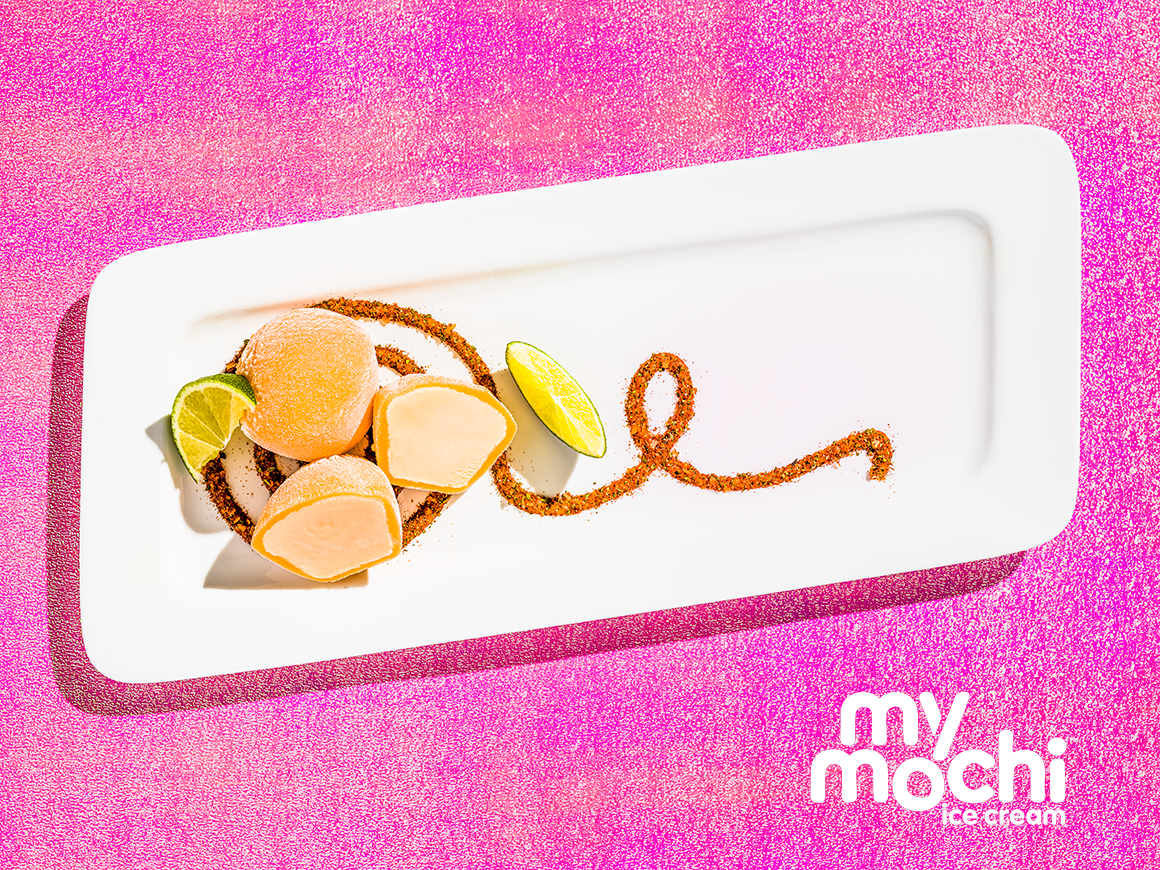 Snack Better with this Mochi Ice Cream Recipe
By: My/Mochi Ice Cream
It's five o'clock somewhere, right? It's time for a mouthboggling mango mochi ice cream snack. A little sweet, a little spicy, and a whole lot of mochi!
With pillowy, perfect mochi ball magic, premium mango ice cream, and a little spice – this squishtastic snack recipe is sure to give your cravings, cravings.
Swirls Got Rhythm
Preparation: On a long rectangular plate, draw a line with Strawberry puree. Cut each of the My/Mochi balls in half and place them next to the puree along with the plate (Make sure the line doesn't touch My/Mochi balls).
Show off some squishtastic skills: On top of each My/Mochi, place garnish with fresh fruits. Match each flavor with the corresponding garnish and sprinkle with vanilla bean.
Cheers and enjoy this pillowy and creamy mango mochi ice cream recipe.
Find where to buy My/Mochi Ice Cream near you and tag us on social with @mymochi #mymochi to share your mochi moments.