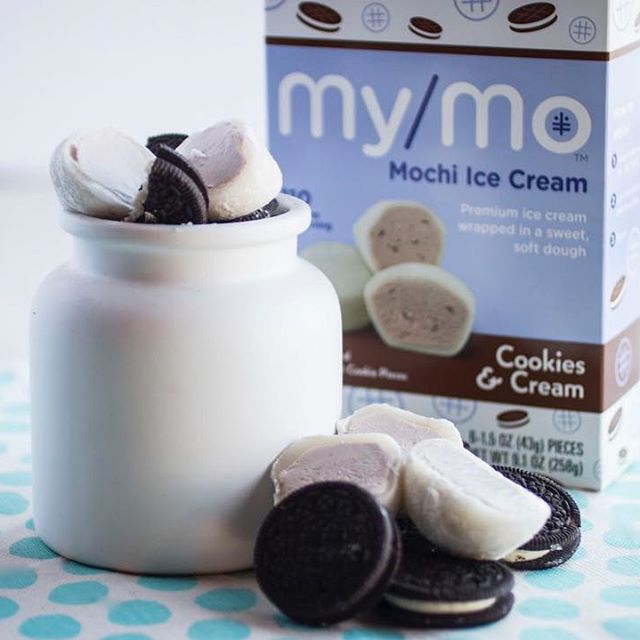 National Cookie Day
By: My/Mochi Ice Cream
Cookie Monster's not the only one jumping for joy. Today, on December 4th, your friends at My/Mo Mochi Ice Cream are celebrating the magic of National Cookie Day (yes, it's a real thing!) Let's learn about the history of the cookie and why this sweet snack deserves its own day. Permission to pinch yourself.
Let's take it back…
…waaaay back to 7th century Persia. Sugar was a hot commodity and made its way to Europe after the Muslim conquest of Spain. The cookie was the beautiful mistake of someone testing an oven's temperature before baking a cake. Eventually, cookies began #trending in Europe by the 14th century. Did you know the word "cookie" is derived from the Dutch word "koekie," which means little cake?
Once cookies made their way across the Atlantic and into the U.S., colonial housewives began improvising the concept of the cookie. Traditionally flavored with just butter, they began experimenting with flavors of rose water, maple syrup and even beer (beer? What the whaaa?)
Sweeeet. Now when can I get my snack on?
Here are some tasty ways to indulge today. There's no wrong way to celebrate!
Pick up cookies from your local bakery or store. It's as simple as that. Head to your favorite bakery or store to find the best cookie in your 'hood.
Have a baking party! Make the day fun and invite some friends over for a bake-off. Some of the most famous cookies were the result of happy accidents in the kitchen (hello, Chocolate Chip). And share your inventions with us on social @mymomochiicecream!
Snack on My/Mo Mochi Ice Cream! Need to satisfy that sweet tooth but want a new kind of yum in your handheld snack? Pick up some Cookies & Cream My/Mo Mochi Ice Cream – a perfect combo of rich, premium ice cream and crisp, chocolatey cookies wrapped in mushy mochi dough. Cookies and cream in one doughlicious ball — now that's one smart cookie!
Let us know how you plan to celebrate #NationalCookieDay! Tantalize your taste buds and share the love on social with @mymomochiicecream.