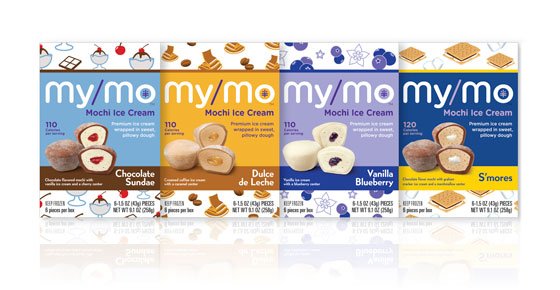 My/Mo's Triple Layer Flavors Will Blow Your Mind's Mind
By: My/Mochi Ice Cream
The news is out and it's triple delicious!
My/Mo Mochi Ice Cream is coming out with four new "Triple Layer" flavors. What does that mean, you ask? Translation: beneath the soft and pillowy mochi dough exterior, underneath the creamy, dreamy premium ice cream is a new tastebud- tantalizing center layer… a feature never before included in My/Mo's line of frozen snacks. Mind blown!
The lineup will be available in retailers nationwide and includes these fabulous flavor combos:
Be sure to check out these Triple Layer flavors, brought to you by My/Mo Mochi Ice Cream. It's the three-way worth sharing.