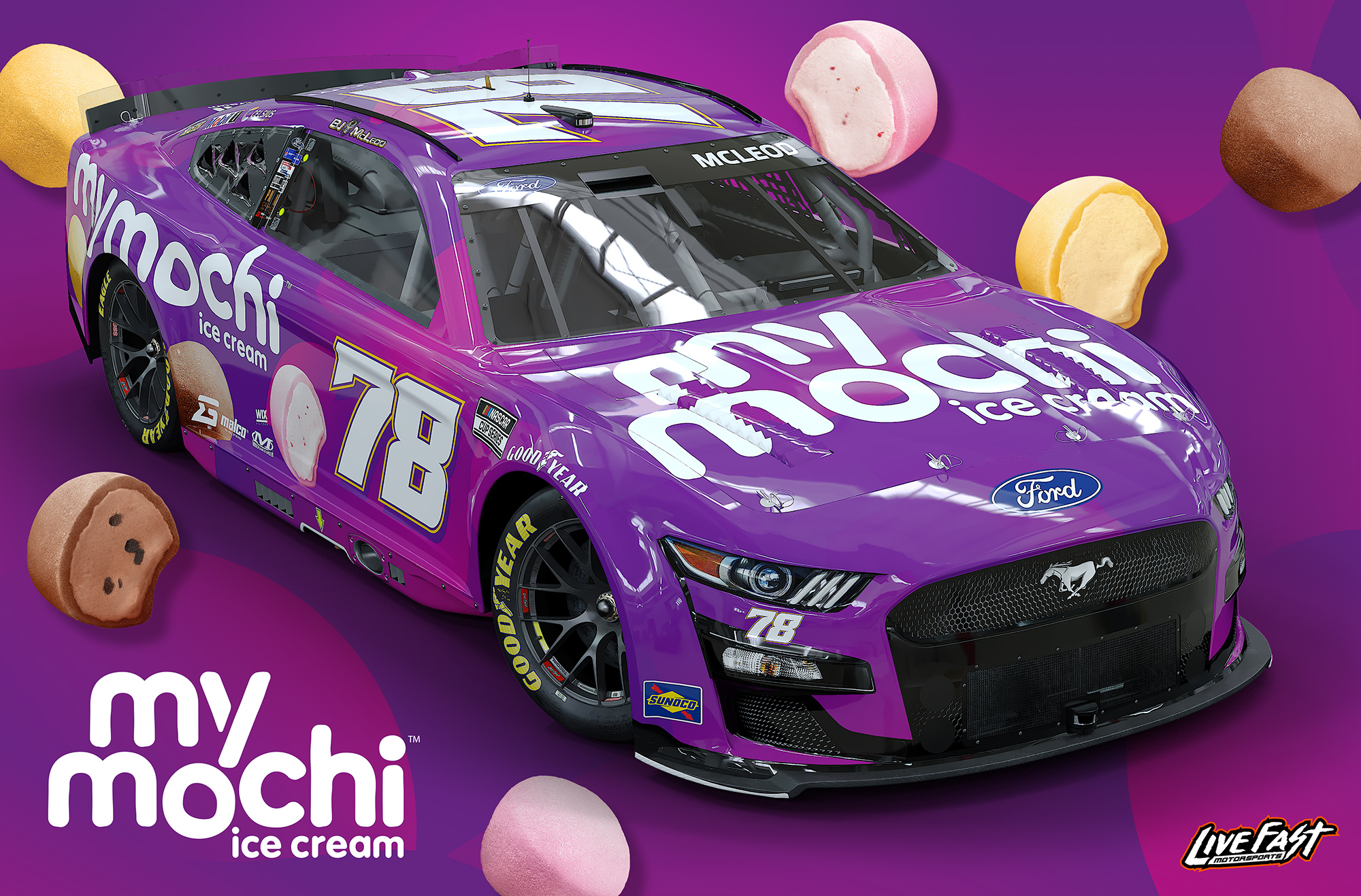 My/Mochi Ice Cream joins the biggest names in NASCAR to serve up cool doughy mochi balls and hot laps on National Ice Cream Day. 
By: My/Mochi Ice Cream
In celebration of National Ice Cream Day, My/Mochi Ice Cream has teamed up with Live Fast Motorsports as the Primary Sponsor of the Ford Mustang NASCAR Cup Series car.
The car will run tomorrow, Sunday, July 17 for the Ambetter 301 at the New Hampshire Motor Speedway. Look for the My/Mochi Purpinkle car, #78!
Watch the race live on NBC Sports, USA Network, and fuboTV. Follow My/Mochi on social media for live updates throughout the weekend.