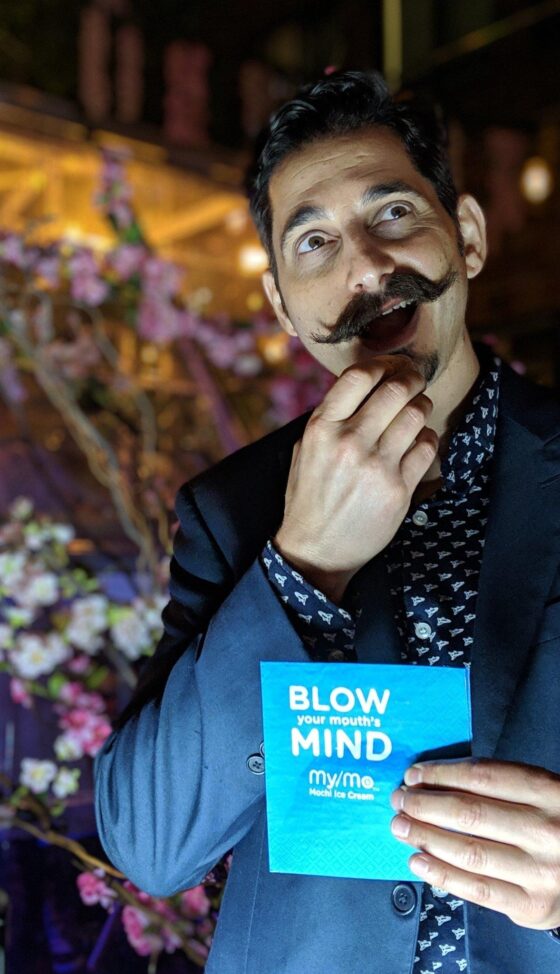 My/Mo-vember
By: My/Mochi Ice Cream
Hey, dudes. November isn't just the time to rock a sweet 'stache. It's also time to get a handle on all things men's health and wellness, a topic that's not talked about enough! So let's chat about My/Mo-vember and how we can all contribute to this awesome cause.
What the heck is "Movember" anyway?
If you find yourself swimming in a sea of mustaches this month, it's more than likely that these guys are raising awareness for men's health issues. Each November, the "Movember" movement encourages a greater knowledge of a variety of men's health issues. The Movember Foundation was started in 2003 to help raise money to fight these issues – and mustaches officially became the symbol.
That's pretty sweeeet. How can I participate?
Grow a mo, save a bro. The first step is sitting right underneath your nose. Grow that mo to start inspiring conversations and donate to the men's health charity of your choice. Show off the 'stache until the end of the month, then share on social with your friends, including Team My/Mo!
Connect IRL! What fun would this be without comparing facial hair growth with your friends and family? Ladies, you don't need to be left out – you can also rock a false moustache to join in on the fun! Mustache or moustache? A get together will also give you a chance to talk more and connect with others who will truly support and listen. Oh, and don't forget to snack on My/Mo Mochi Ice Cream with your party guests!
Pay a visit to your doc. Visit your doctor regularly to get checked out and understand what's normal vs. when something doesn't feel right.
So gents, what are you waiting for? Let's see you sport those new 'staches for My/Mo-vember!