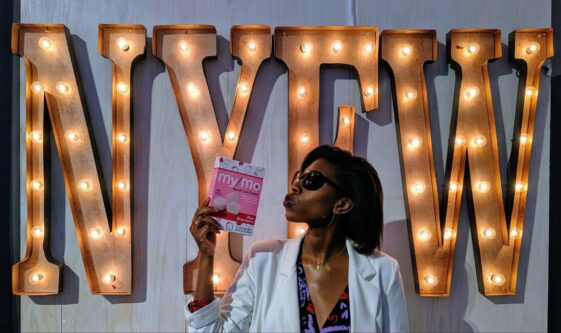 My/Mochi at New York Fashion Week
By: My/Mochi Ice Cream
The season of fall doesn't start until New York Fashion Week ends… at least in NYC. In September, My/Mo Mochi Ice Cream journeyed to the Big Apple to celebrate all that is fashion with the world's most fabulous flavor fashionistas. My/Mo + Fashion = what better duo?
Team My/Mo gave fashionistas all the mouth feels at over 16 New York Fashion Week activations. Some tasty highlights include:
STYLE360 – My/Mo provided some snacking delights at this multi-day experience with runway shows for Jessie James Decker and Serena Williams, to name a few. Some notable celebrity attendees included Kim Kardashian West and Anna Wintour. Talk about sweet!
Neon Coat – What better way for models to recharge than at a lounge with My/Mo Mochi Ice Cream to cool them down?
Other tasty conversations were had at events such as Who's Haute NYFW, Caravan Stylist Studio, Small Boutique Fashion Week, Couture Fashion Week and Negris Lebrum.
Got My/Mo FOMO? Watch this video to join in on the fun!