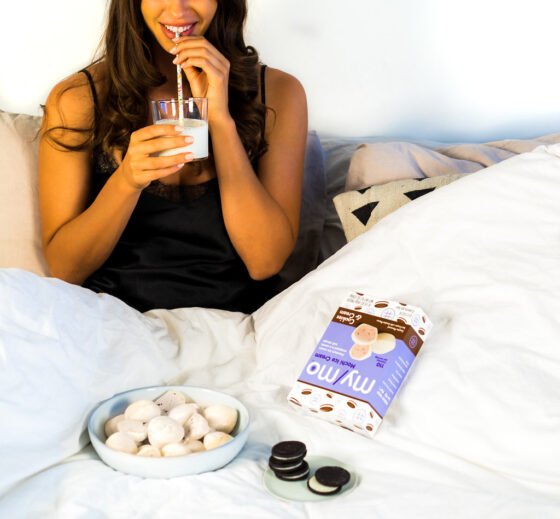 Movie Night Snacks
By: My/Mochi Ice Cream
It's Friday (more like Fri-YAY)! Time to kick back, order takeout and invite your friends over for movie night. Sharing is caring, so make sure to get the perfect snacks so no one goes hangry.
A movie night is nothing without an excess of salty and sweet snacks to munch on while the opening credits roll. Start with some classics like popcorn. Sea salt? White cheddar? Or both?
Balance the saltiness with options that are on the sweeter side. If you want something unique, try My/Mo Mochi Ice Cream— a perfect ball of premium ice cream wrapped in a pillowy layer of sweet rice mochi dough. My/Mo's perfect for movie night because no spoon is needed; just your hands! Mix and match with different flavors like Ripe Strawberry, Cookies & Cream or Sweet Mango so every one will be happy.
Then of course, you need drinks. Make it fun and base your cocktails (or mocktails) on what kind of flick you're watching – martinis for detective mysteries, old-fashioneds for jazz club musicians or nostalgic glasses of milk.
With these snacks, you'll be sure to tantalize your taste buds, gasp at cliffhangers and cry at happy endings all at once.