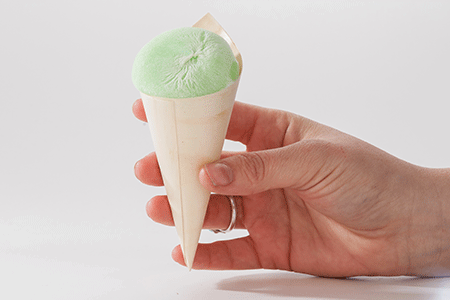 How to Become a Distributor for Big Ice Cream Companies
By: My/Mochi Ice Cream
As a store owner there are many things on your plate that you have to be aware of. One of the biggest things is your inventory. Where do I get my products? What are my customers going to like? What is going to make my store different than the others? Well, one necessity to keep all of your customers happy is going to be dessert. On top of that, everyone's favorite, ice cream.
How to Partner with Ice Cream Companies
Reach Out to Manufacturers
Most ice cream companies will have some sort of way to become a distributor whether it is online, via mail, or a consultation. Reach out to them as soon as possible. They should reach out and explain all that they have to offer for your store. Have your budget and ideas ready. If you're looking for a specific type of ice cream, like Mochi ice cream, do your research so you can discuss what it is you're really looking for.
Make Sure You Buy Wholesale
A lot of business owners think that when you buy wholesale, you're buying directly from the ice cream company itself. Sometimes this might be the case, but others you may be working through distribution companies. Not every manufacturer will be selling their product directly. It's their job to create the products, but sometimes some ice cream companies will sell their product directly to their distributors.
They may be the exception when it comes to large companies. Not many will be wholesalers themselves, but it can be good as you get to go directly to the source. Typically, you'll have a point of contact who will be able to help you out with orders as you need them. Normally, ice cream companies will be able to have a set schedule dependent upon your needs.
Build Relationships
When becoming a distributor of ice cream companies, it's important that you get to know your representative. Typically a business will have some sort of sales executive assigned to your account. This allows you to reach out whenever you may have some need for their product. Not only is it good for you to be able to reach out, but there will be many company updates along the way. They can inform you of new ice cream products, company updates, sales, and more.
Stay Updated with Product Updates
Along with building a relationships, you should always do your own due diligence to be searching for updates from ice cream companies. Sign up for any food and market updates possible. They should be posting new information and updates via email marketing campaigns or social media on a weekly or monthly basis.
Become a Distributor with the Right Ice Cream Companies
Aside from everything else you may need to worry about as a store owner, it's vital that you're in tune with your inventory. From your meat companies to your ice cream companies, be sure to know where your products are coming from and know that it is the right choice for your customers.
[gdlr_button href="http://mochiicecream.com/what-is-mochi-ice-cream/" size="medium"]LEARN MORE[/gdlr_button]