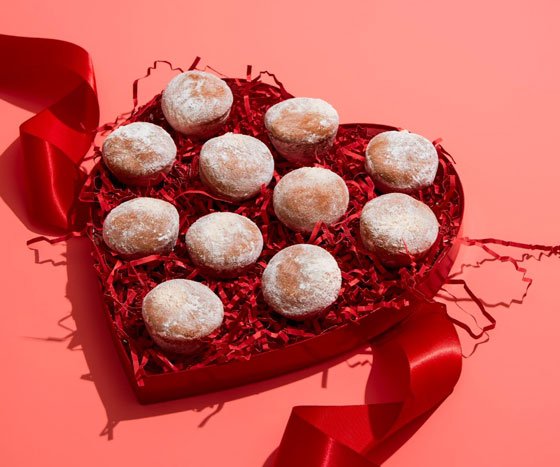 Happy Valentine's Day!
By: My/Mochi Ice Cream
Money can't buy love — but it can buy snacks! There's certainly no shortage of edible treats to gift your loved one on Valentine's Day… and My/Mo Mochi Ice Cream is one of them.
Our friends at People included My/Mo in their roundup, "All of the Sweetest Valentine's Day Gifts for the Foodie in Your Life." Swap out the chocolate-covered strawberries this Valentine's Day. Instead, check out My/Mo Ripe Strawberry Mochi Ice Cream — it's made with real strawberries, premium ice cream and bits of love, all wrapped in pillowy mochi dough.
More of a traditional snacker and want to give chocolate to your significant other? We've got your back! Give them the chocolatey chocolate deliciousness of My/Mo Double Chocolate Mochi Ice Cream. Rich, premium chocolate ice cream with fudge brownie bits will give your loved one all the feels.
No matter how you plan to celebrate, your friends here at My/Mo Mochi Ice Cream would like to wish you a very happy and snacktastic Valentine's Day!