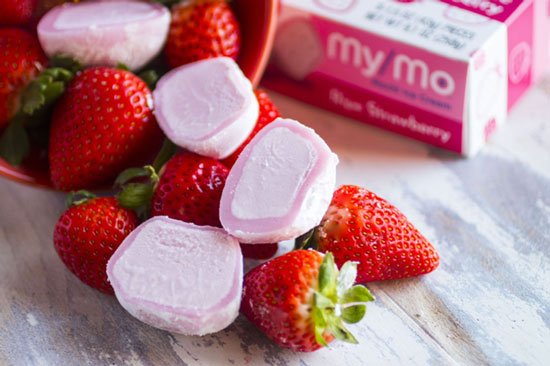 Happy National Strawberry Ice Cream Day!
By: My/Mochi Ice Cream
I scream, you scream, we all scream for… strawberry ice cream! On this snacktastic day of January 15th, the nation (and of course, your friends at My/Mo Mochi Ice Cream) celebrates one of the most popular and adored flavors of ice cream: strawberry! So buckle up your taste buds and get ready to celebrate National Strawberry Ice Cream Day.
Did you know?
According to the National Day Calendar, strawberry ice cream dates all the way back to at least 1813 when it was served at the second inauguration of James Madison. Sweet snackisfaction!
Strawberry ice cream is made simply by blending strawberries with eggs, cream, vanilla and sugar. Here at My/Mo, we make our Ripe Strawberry Mochi Ice Cream with real strawberry fruit and bits of strawberry love, all wrapped in a pillowy layer of chewy mochi dough. It's a new kinda yum in your favorite snack.
How to celebrate National Strawberry Ice Cream Day?
There's no one way to observe this marvelously mouthwatering holiday.
The simplest way: run out to the store and buy some strawberry ice cream! To find My/Mo Ripe Strawberry Mochi Ice Cream near you, visit our store locator to search for your closest retailers. Your taste buds will thank you!
Experiment in the kitchen with some delicious recipes! From strawberry ice cream cake to an easy but rich strawberry shake to even a strawberry ice cream pie… the lust for strawberry ice cream will continue on!
Let us know how you plan to celebrate #NationalStrawberryIceCreamDay and share these mouthwatering moments on social with @mymomochiicecream.