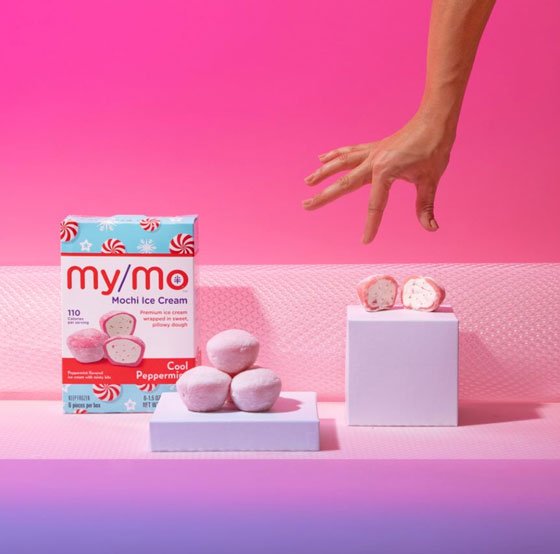 Happy National Candy Cane Day!
By: My/Mochi Ice Cream
Ahh, the holidays. The aromas of cinnamon and pine fill up the chilly air. Then a wintery whiff of another unmistakable scent of the holidays hits ya… peppermint! As if we didn't have enough to celebrate this holiday season — today, on December 26th, we're observing National Candy Cane Day!
Did you know?
Candy canes have been hung on Christmas trees as early as 1882! There are various folklore tales of the origin of the candy cane, but no documented proof of its real beginning.
Other fun facts:
The average candy cane is 5 inches tall. The longest candy cane measures at 51 feet long, according to the Guinness Book of World Records! Talk about sweeeeeet!
The first machine to make candy canes was invented in 1921 – until then, they were handcrafted.
How can I celebrate National Candy Cane Day?
Simple: eat a candy cane! If you're looking for a spin on this classic holiday favorite, go to your nearest grocery store and pick up a box of My/Mo Mochi Ice Cream's newest holiday flavor: Cool Peppermint! Milky, melty peppermint flavored ice cream sprinkled with crunchy, candy cane bits, all wrapped in pillowy mochi dough. Your taste buds will thank you!
Let us know how you plan to celebrate #NationalCandyCaneDay and share the love on social with @mymomochiicecream. Sqwishing you all happy holidays and a happy chew year!