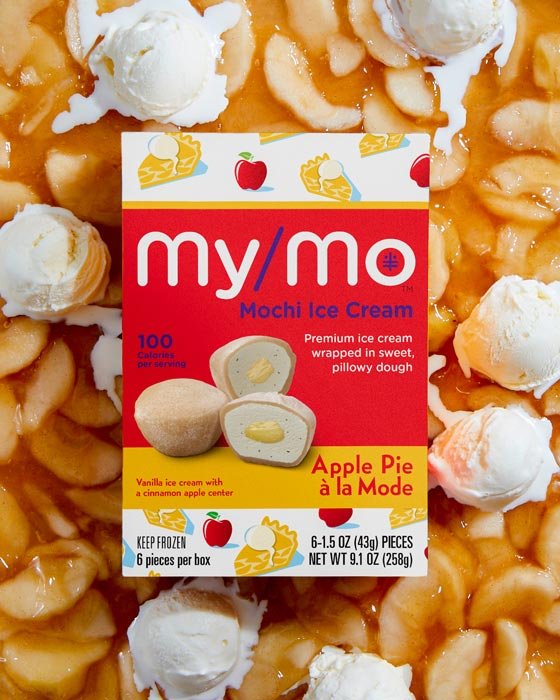 Happy National Apple Day!
By: My/Mochi Ice Cream
Don't you love fall? The crisp chill in the air (did someone say "sweater weather?") and the irresistible aroma of… apples! Today, on Monday, October 21st, we're celebrating National Apple Day and the goodness of its sweet, shiny and delicious self. Here are some ways to rejoice with fellow apple lovers of the world.
Head to the Farmer's Market
Some say, "An apple a day keeps the doctor away." Head to your local store or farmer's market and grab a bag of apples to satisfy your sweet tooth without compromising the cals.
Go Apple Picking
In the mood for an adventure? Make a day out of it and hit up the apple orchard with your family and friends to handpick your own apples! There'll be a variety of apples to choose from and what's even tastier is the warm apple cider to savor with them.
Something Sweeeeet
Craving something sweeter? You're in luck! With your stash of fresh apples from the orchard or store, there are endless dessert options to make at home! From apple crisp to apple pie to candy apples, you'll satisfy that sweet tooth in no time.
For when you're on-the-go, or anytime at all, pick up a box of My/Mo Apple Pie à la Mode Mochi Ice Cream! A droolworthy combination of cinnamon spicy apple filling inside creamy vanilla ice cream, surrounded by ooey, gooey pillowy mochi dough. You'll be saying Ooh la la! in no time.
So what are you waiting for? Go out and add some spice to your fall snacks!