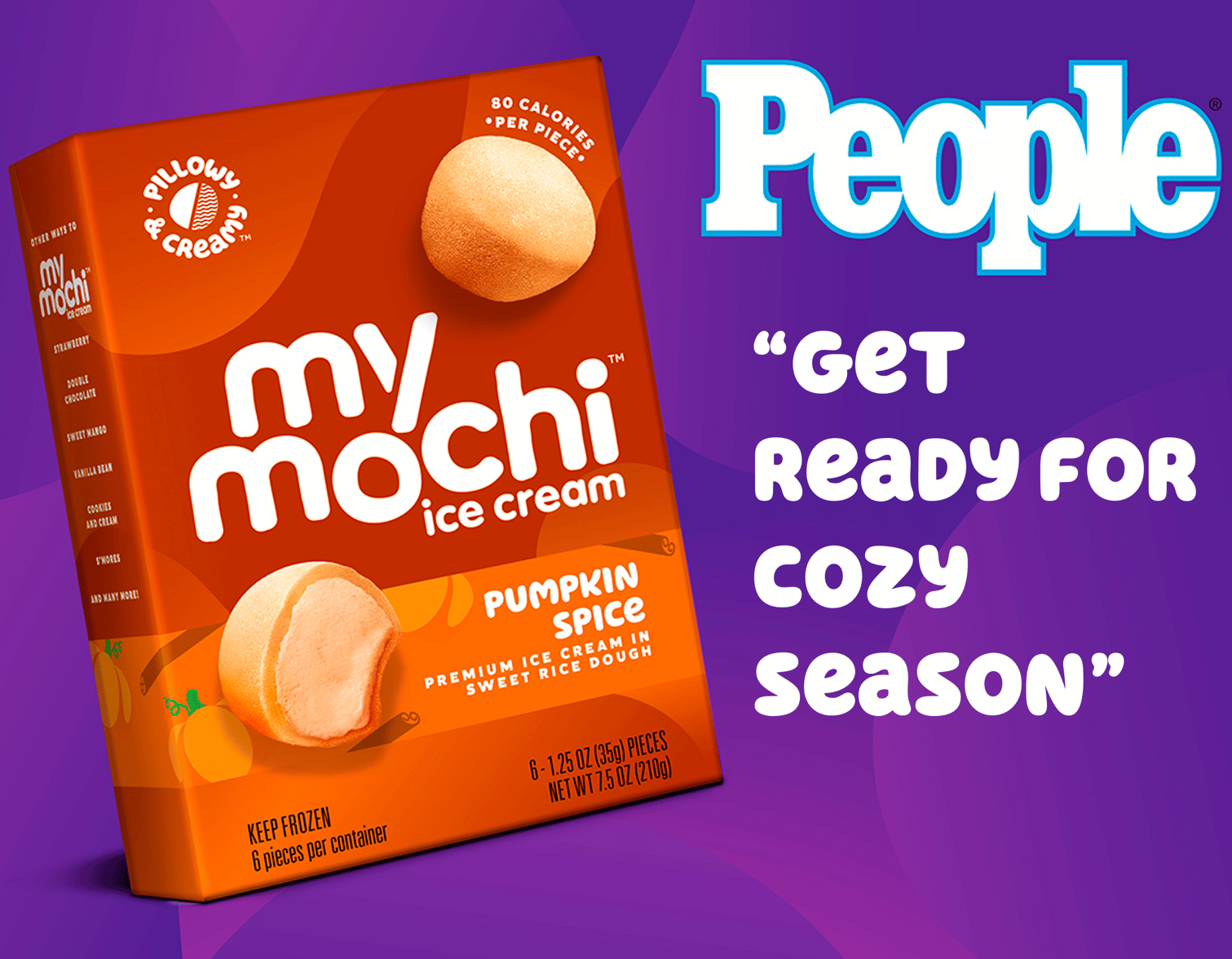 Get Ready for Cozy Season
By: My/Mochi Ice Cream
Fallelujah, its pumpkin spice season and things are about to get comfy, cozy, and a little feel-goodie. So if you're looking for desquishious fall ice cream ideas, we've got you covered.
Did you know our friends at People Magazine love mochi ice cream year-round? They love our mouthboggling mochi ice cream so much, they say "The temperatures may start to dip, but ice cream is a year-round indulgence." They've even created a handy dandy list of the Top Pumpkin Flavored Snacks to try this fall, including our Pumpkin Spice mochi ice cream.
Don't just take their word for it, channel the flannel with a mouthful of festive feels and get snacking!
Find our limited-edition Pumpkin Spice as well as all of our chewforic mochi ice cream flavors right here.