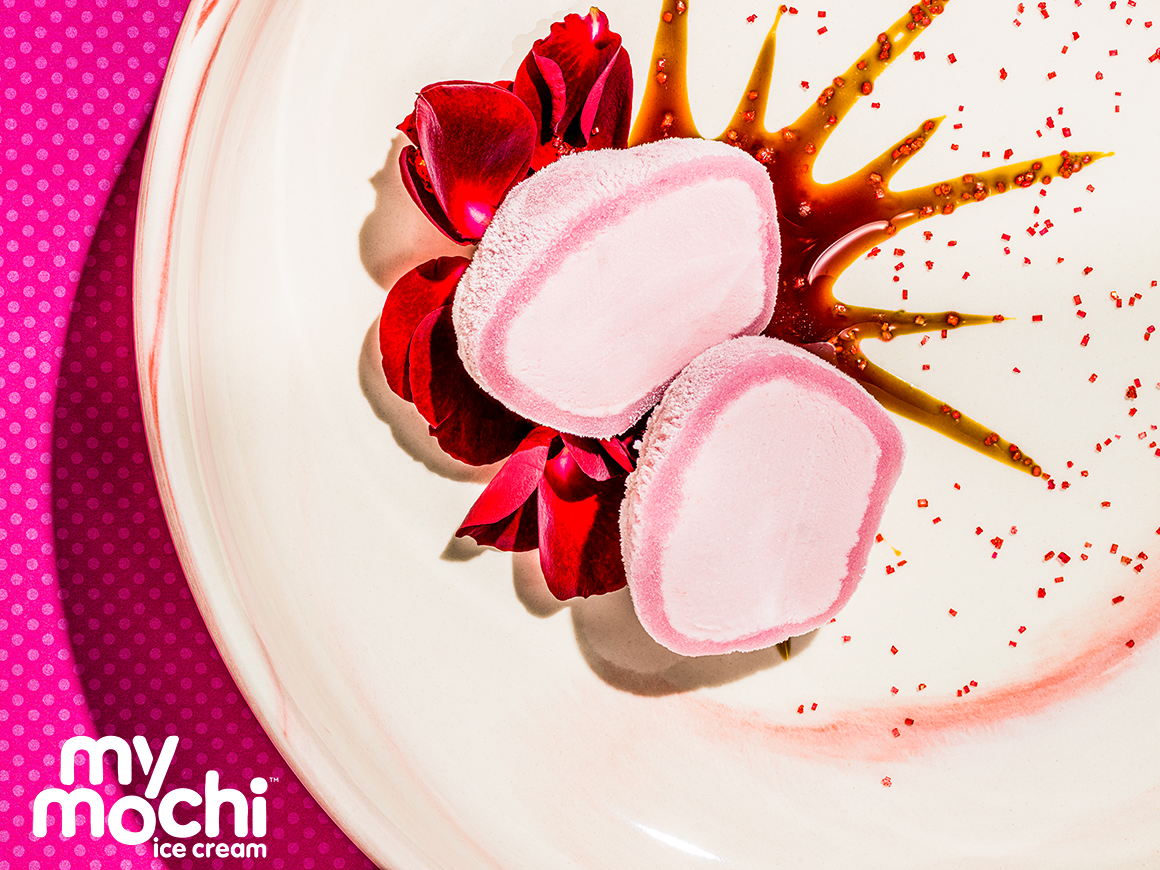 Desquishious + Easy Strawberry Mochi Ice Cream Recipe
By: My/Mochi Ice Cream
Bite into the center of Mmmm this Valentine's Day with the Sweetest Thing. This quick and easy milky, melty mochi ice cream recipe is perfect for perfect for two.
RECIPE:
Preparation: Get saucy with your favorite balsamic reduction and spread in a star (or heart) like shape on your favorite plate. Halve a strawberry My/Mochi ball and rest it on your creation for a bi-textural bonanza.
Pump up the romance and rest rose petals between the balsamic reduction and the halved My/Mochi for an added bit of mind-melting.
Find where to buy My/Mochi Ice Cream near you and tag us on social with @mymochi #mymochi to share your mochi moments.