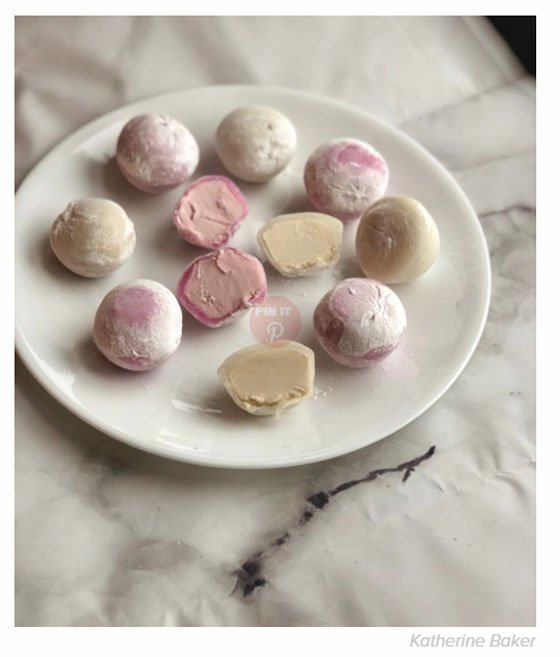 Creamy dreamy non-dairy mochi goodness
By: My/Mochi Ice Cream
No dairy? No problem. My/Mo's bringing vegan snacks to you. You're welcome.
Check out what Spoon University says about My/Mo in "These New Vegan Mochi Are Made with Cashew Cream, and They're a Dairy-Free Dessert Lover's Dream." Due to popular demand, we've created a cashew-based line, My/Mo Mochi Cashew Cream Frozen Dessert, due to hit shelves this month. Pinch yourselves 'cuz this is real.
What's the difference? Well, it's a scoop of non-dairy cashew cream wrapped in soft, pillowy and "lusciously squishy" sweet rice dough. They come in four delicious flavors: vanilla, strawberry, chocolate and salted caramel. They're just as creamy, just as delicious, only 100 calories each and 100% vegan.
Spoon University rated "these scrumptious little frozen nuggets" a 10/10. Okay – time to rejoice!