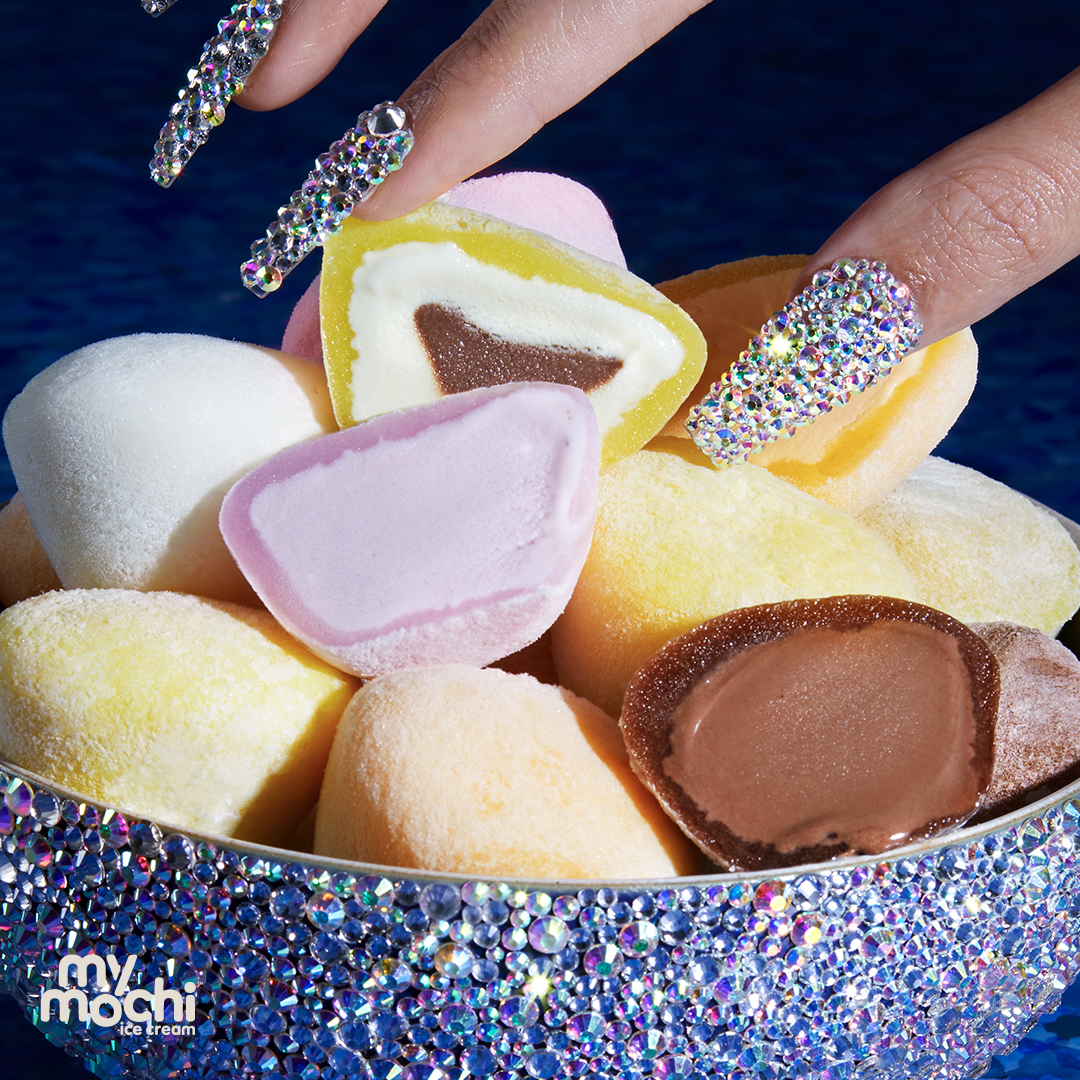 4 Tips on How to Have a Mouthboggling Year
By: My/Mochi Ice Cream
Cheers to a chewforic 2022! Throw some glitter around or maybe just gobble up some desquishious mochi balls.
To make this year the most joyplayful year yet, here are some ideas to try:
Get writing! We already record key moments, people, or projects with our phones, why not take it old school and write about it? You can do it in the form of a journal, a diary, start a memoir, even create some fan fiction! Writing can help you collect your thoughts and what could be better than that? Here's a chance to write that mouthboggling screenplay or even…jot down that list of 'what in the hecknicolor' mochi flavors just waiting to be tasted!
Speaking of what in the hecknicolor…Get artsy! Doodling, sketching, painting, mood boarding, or quite literal cut and pasting can inspire, soothe, and can be done with friends. The more the merrier!
Get moving! Find a few ways to move; try dancing, hopscotch, or even crab walking! Moving gives all over good vibes. Better vibes, better mochi munching!
Get in the kitchen! Food is a universal language, so why not learn some new phrases? Pick a new dish to try or a cuisine you're curious about but haven't enjoyed yet. Get your #foodporn on and enjoy your inner chef, make a mess, and have fun with it. (My/Mochi is not responsible for any fun or messes that may ensue.)
Craving Mmmmore? How about playing with food? Adulting can wait. Pick up a box of My/Mochi and pinch it, poke it, and squeeze it.
Find where to buy My/Mochi Ice Cream near you and tag us on social with @mymochi #mymochi to share your mochi moments.