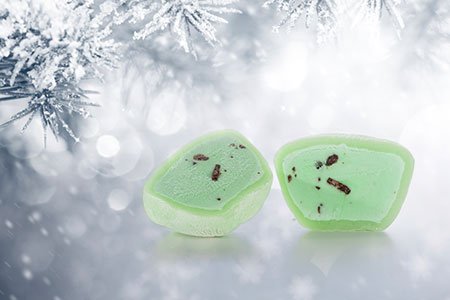 Why Mochi Ice Cream is a Great Holiday Treat
By: My/Mochi Ice Cream
We love the holiday season just as much as the next person, but we also understand there can be a lot on your plate. Shopping for friends, family, and even co-workers can be stressful, especially when you have a long list of people to get gifts for. You want to get them something that's memorable but won't break the bank, and you don't want to spend a long time mulling over options.
Make Mochi Your Next Holiday Treat
When you're ready to stop stressing over that gift list, you're ready to get Mochi Ice Cream! Whether you need to get something for your office secret santa, that special someone in your life, or even for a holiday party, there are plenty of great reasons why Mochi should move to the top of your shopping list.
First of All, Mochi is Different
Whether you live somewhere with year round warm weather, or you're trying to survive a cold winter, you'll always appreciate the refreshing taste of Mochi. It's such a unique treat, mostly due to how it's made. Mochi is made up of two distinct (and delicious) parts. First you have a shell of sweet rice flour dough, which is covered in cornstarch. It has a very soft, chewy texture which pretty much melts in your mouth. At the core of the shell you can have any number of gourmet ice cream flavors, ranging from red bean mochi to classic chocolate. The combination of the sweet, soft dough and assorted ice cream flavors makes for the perfect, low calorie ice cream snack.
Mochi is Fun to Share
Everybody loves easy to eat and tasty finger foods. When you get Mochi for an office holiday party, or just as a fun treat for your own family, there are enough in each box to share with everyone. Besides being delicious, Mochi is so unique that it will be a great conversation starter no matter where you are. Try to get an assortment of mochi flavors, like strawberry Mochi, or even black sesame Mochi, so that people will want to keep coming back to try something new. Use Mochi to help make memories that will last a lifetime.
You Don't Need to Feel Guilty About Mochi Snacking
When you do decide to get Mochi as a gift for someone, they'll really appreciate the surprising health benefits. Don't get us wrong, we know it's not a 'health food' by any means, but there are a good amount of nutrients in every bite! On top of that, since Mochi is a smaller dessert than most other ice creams, cookies, or any of your other favorite treats, you can enjoy a few Mochi in each sitting without going overboard. There are plenty of reasons why you should eat more Mochi, including the fact that it can make you smile! This on the go snack will change the way you enjoy ice cream.
Merry Mochi and a Happy New Year!
No matter what you're celebrating towards the end of the year, always count Mochi in for a great time. Whether you're getting it as a gift, or spicing up a holiday party, make sure to mix and match Mochi flavors and give everyone something to be thankful for.
[gdlr_button href="http://www.mochiicecream.com/mochi-ice-cream/" size="medium"]Learn more[/gdlr_button]