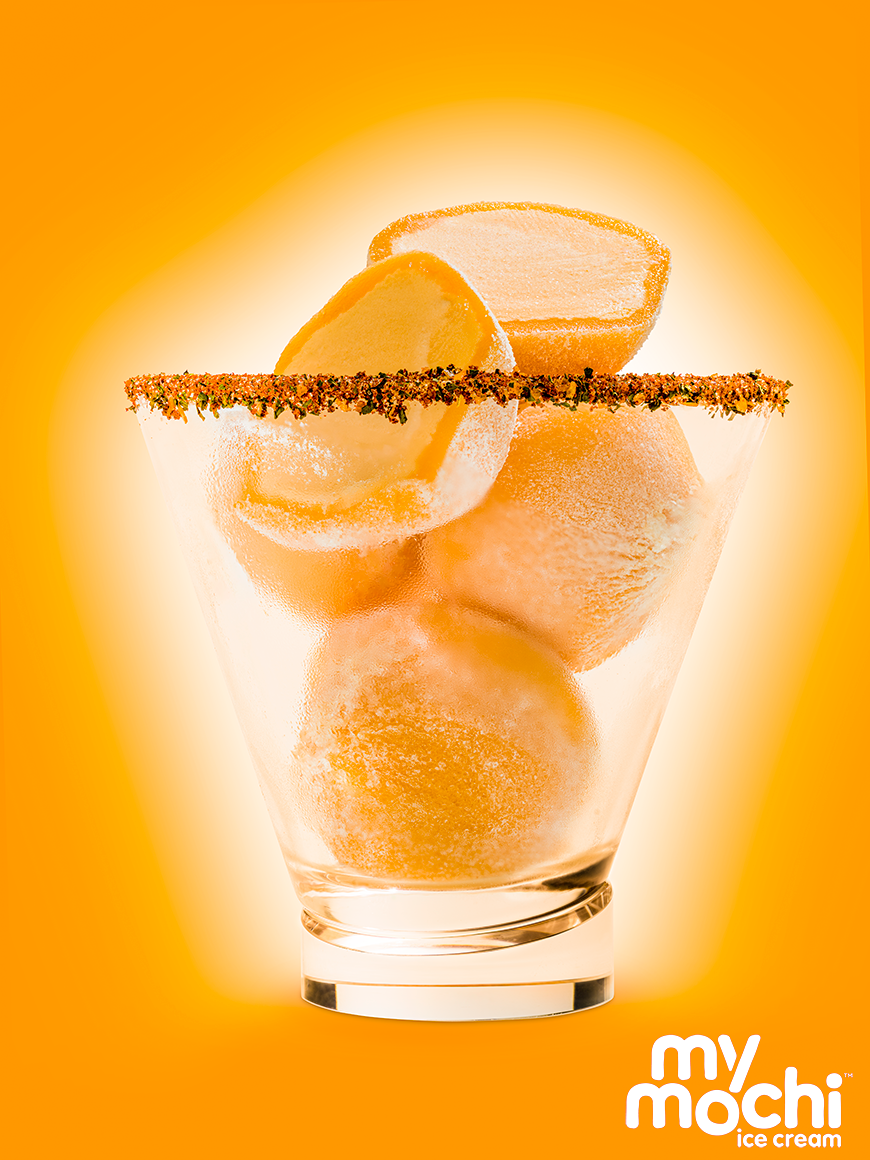 Ring in the New Year with the Mango Sour
By: My/Mochi Ice Cream
Are you almost ready to celebrate New Year's Eve?
Party hat? ✔️ Party poppers? ✔️ Party snack?? Give that one a ✔️ ✔️
Let the countdown to 2022 begin because once again your friends at My/Mochi have something desquishious for ya. Whether you're spending New Year's Eve at home or with friends, dazzle your tastebuds with this NEW YEAR'S EVE recipe for the Mango Sour!
The tangy and sweet taste of premium mango ice cream combined with mouthfuls of mochilicious dough gives your cravings their own craving. Start your year off right with this bitextural treat!
Preparation: Rim your favorite clear glass with a sweet and sour seasoning – lime and sugar work great too! Place two Sweet Mango My/Mochi Ice Cream  in a clear glass and then cut a third to show the contrast of pillowy sweet rice dough and creamy, dreamy ice cream.
Give it a glaze: Rim with chilon sweet & sour blend and drizzle with a peppermint glaze.
Enjoy this fast and easy holiday ice cream recipe by yourself or with others. Find mochi ice cream near you here.
The Go-to New Year's Eve Recipe