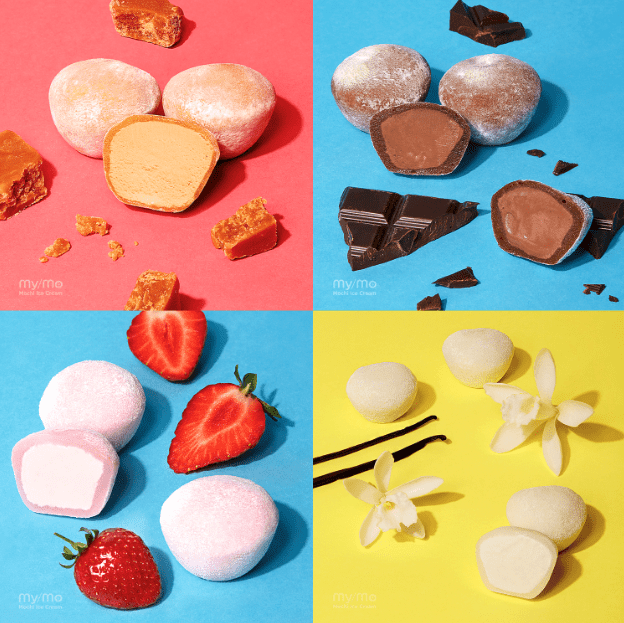 Ridiculously Mouthwatering Vegan Ice Cream
By: My/Mochi Ice Cream
My/Mochi made it on VegNews' top 100 vegan products of all time! My/Mochi has five non-dairy and vegan flavors, made with cashew cream to maintain that creamy, dreamy texture and same marvelously mouthwatering taste. It's the insanely creamy, delicious lovechild of vegan ice cream wrapped in sweet, pillowy dough. Satisnacktion guaranteed.
Explore these desquishious non-dairy and vegan mochi flavors: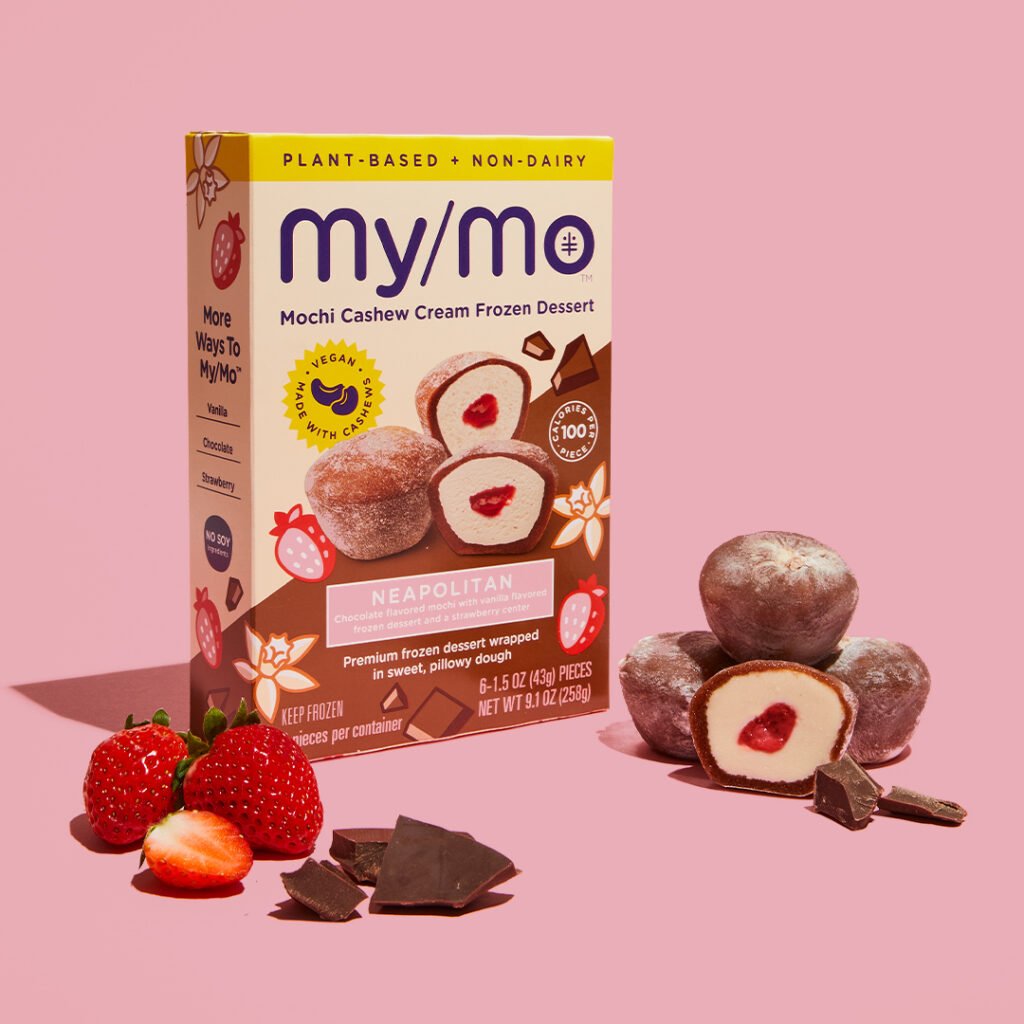 This mouthboggling combo of pillowy chocolate mochi dough, vanilla creaminess and a strawberry center surprise is pure desquishiousness.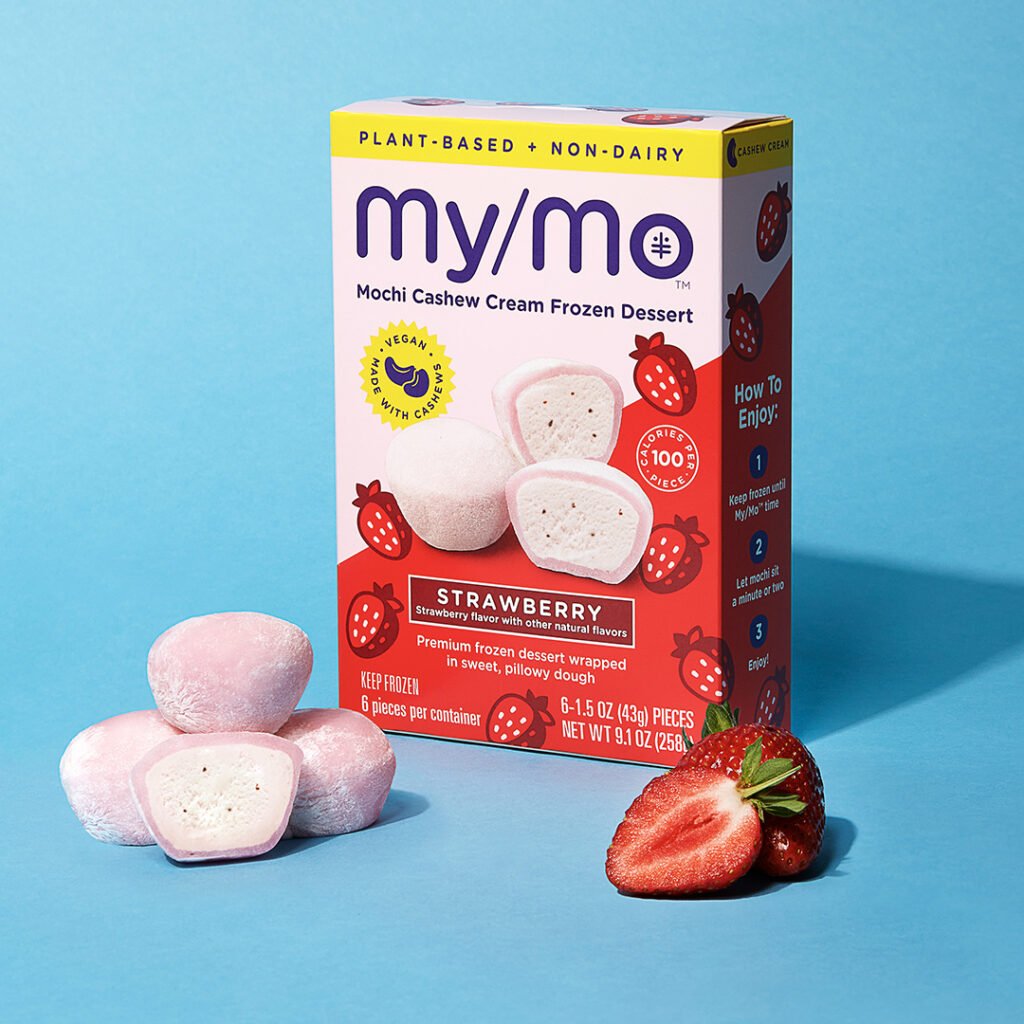 Strawberry My/Mochi is a sweet-talker to your mouth made with real fruit pieces for that extra bit of "Oh Yeah!"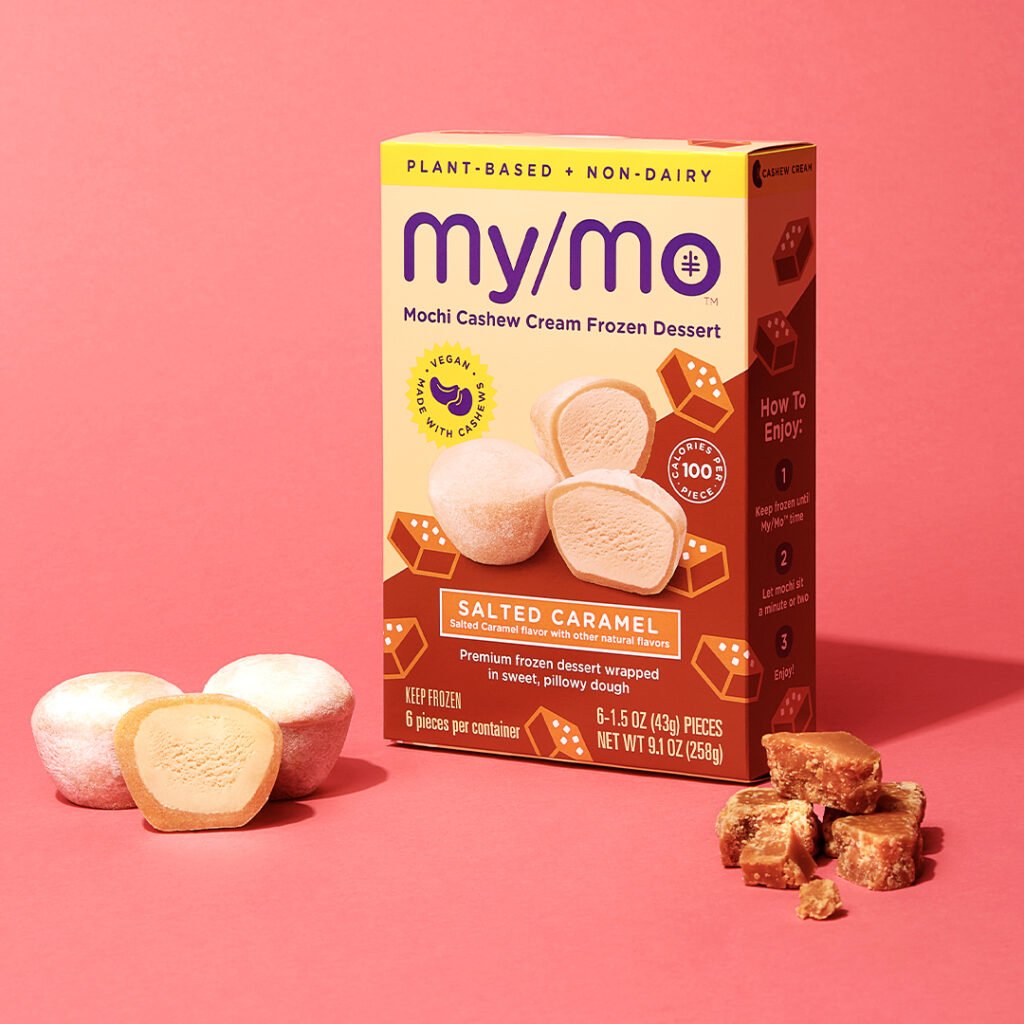 Tantalize your taste-buds with this salty-sweet symphony.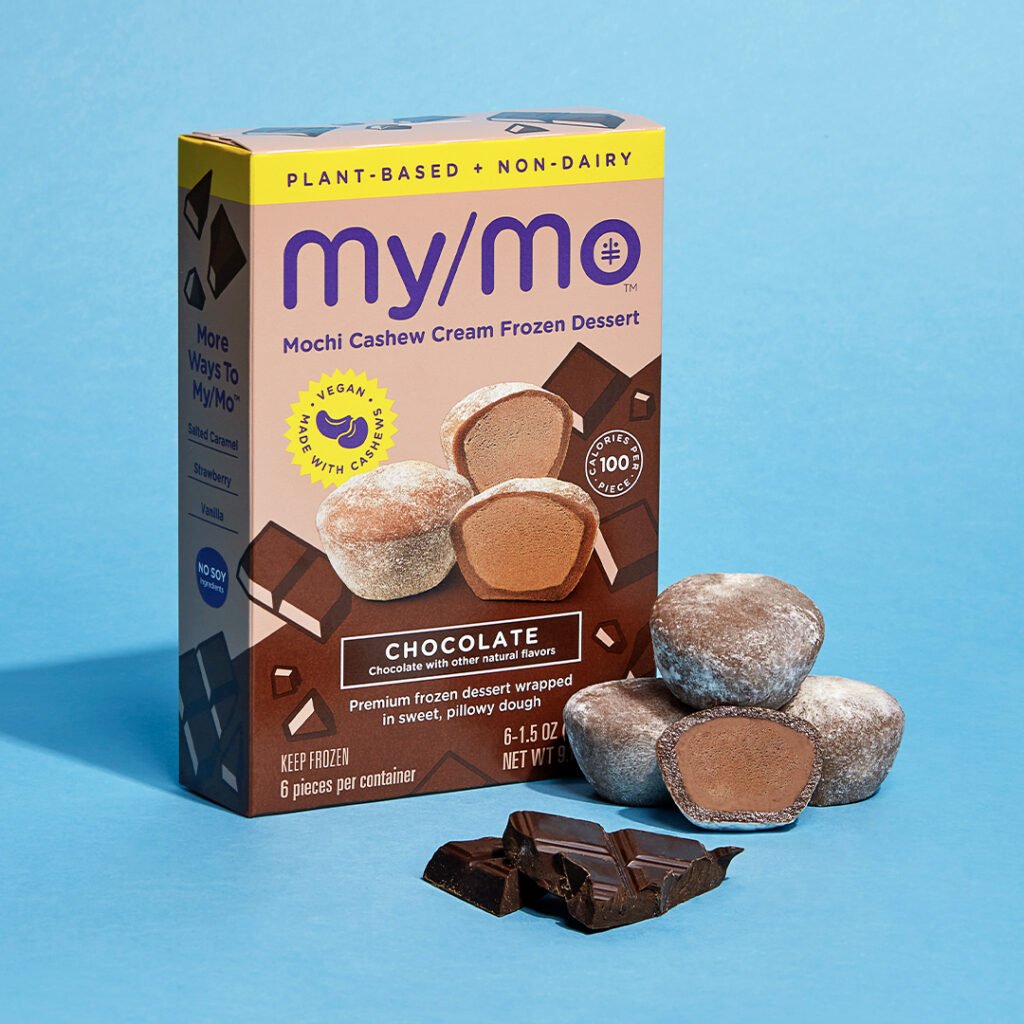 Chock full of chocolatey chocolate, each My/Mochi mochi ball is carefully crafted to ensure the proportions of ooey to gooey and silky to smooth.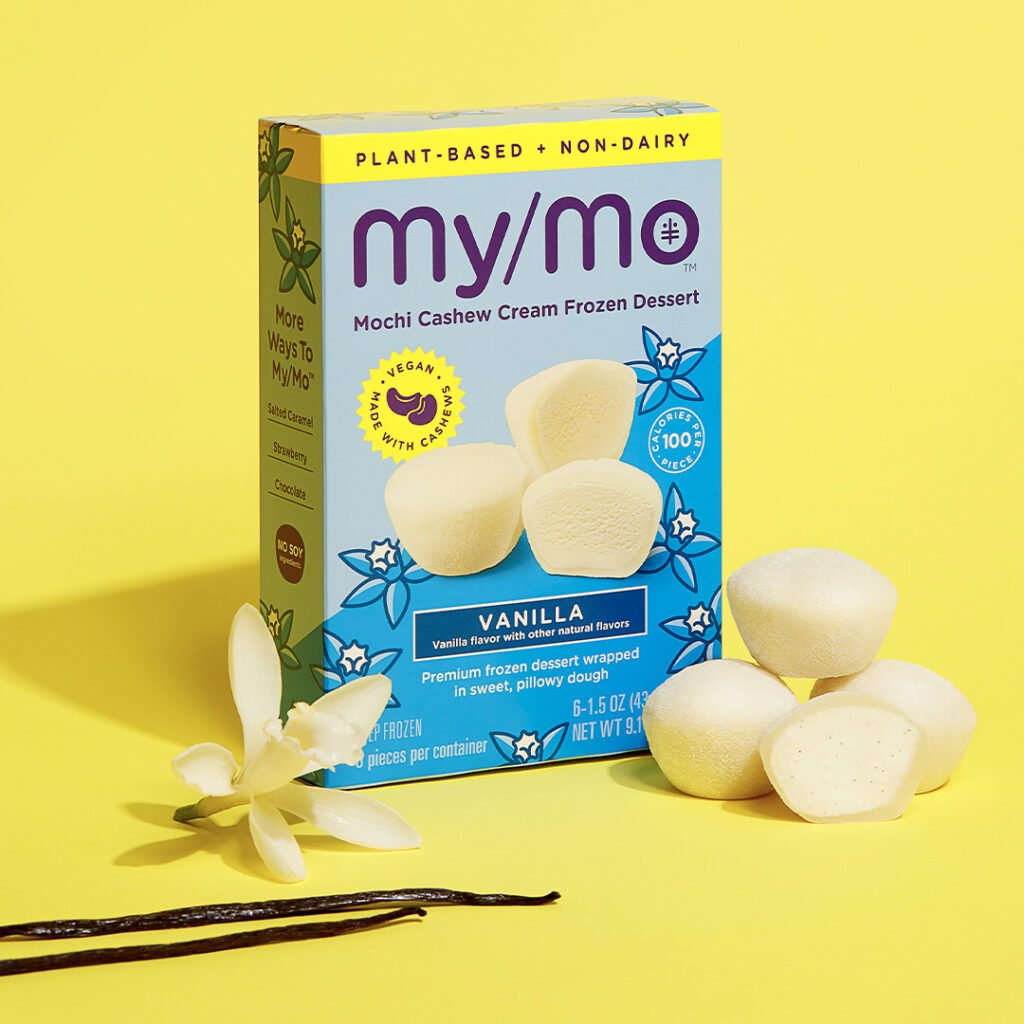 This creamy concoction of doughy delectability is loaded with a villainous amount of vanilla creaminess and wrapped in a mound of melt-in-your mouth mochi dough.
Looking to try all of these mouthboggling vegan mochi flavors? Click here to find My/Mochi ice cream near you!