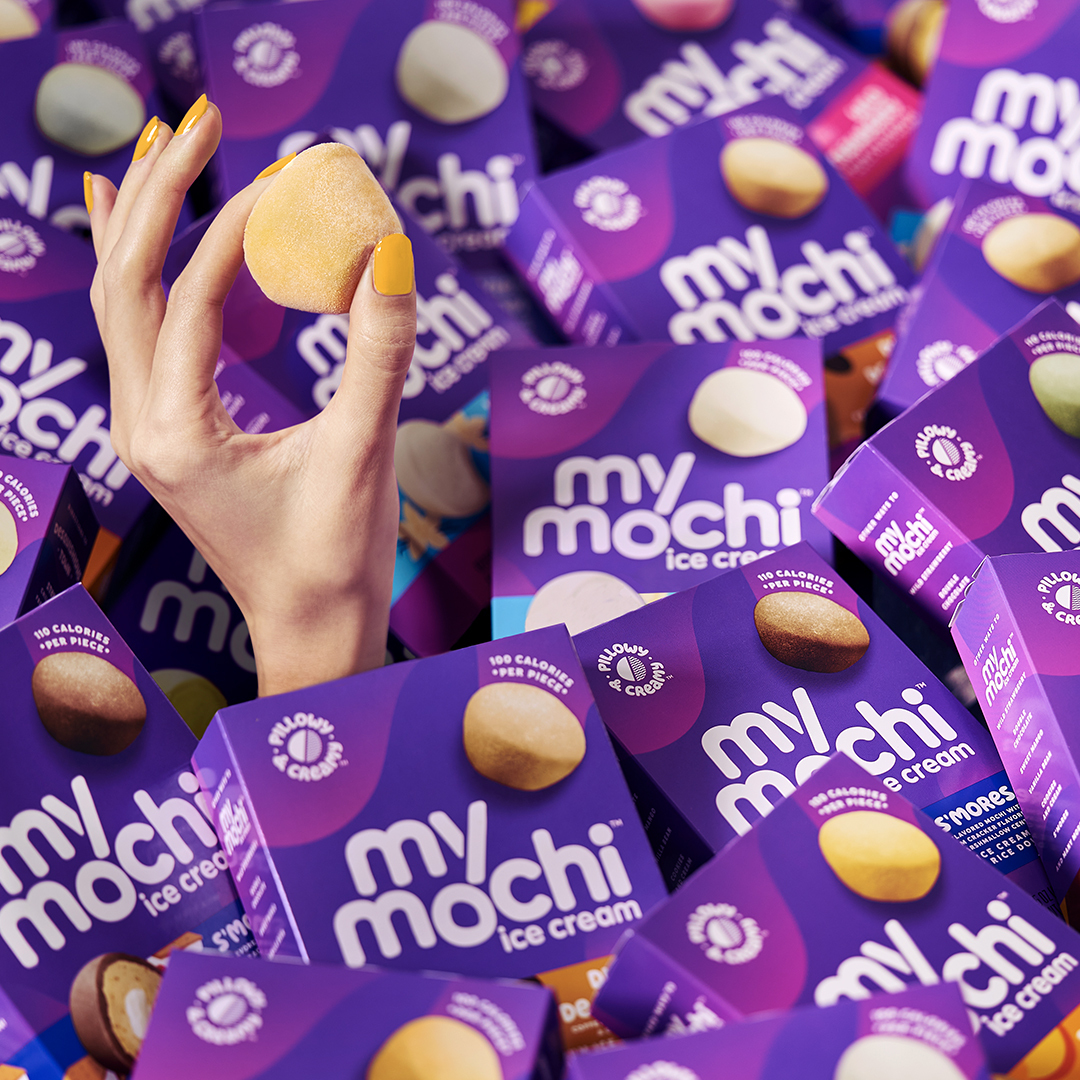 Mochi Ice Cream 101 (What the Snack?)
By: My/Mochi Ice Cream
The School of Snacking is now in session!
Put the spoon down, roll up your sleeves, and get ready to Melt Your Mouth's Mind! Your cravings are drooling with three magic words: mochi ice cream. 🤤
What is mochi ice cream? This desquishious snack combines premium ice cream with sweet, pillowy rice dough, or mochi. How does that mouthboggling magic happen? To start, take your favorite premium ice cream flavor and set the spoon aside. Instead, imagine that scoop of ice cream nestled inside a ball of pillowy sweet rice dough, or mochi. Now you've got a melt-in-your-mouth ooey, gooey mochi ball of magic where a cone or bowl may have been. My/Mochi Ice Cream is the perfect bite-sized snack. It's play for your hands, flavor for your mouth!
You're familiar with classic flavors like Cookies and Cream or even Strawberry, but are you ready for more? Horchata can be perfectly paired with something spicy for pure satisnaction while Green Tea or Dulce de Leche deliver a more creamy and refreshing textural adventure. If you want to get wild, you can mix and match to have mochi for breakfast, lunch, OR dinner. With the variety of classics, new favorites, and even some seasonal surprises, there's a growing group of flavors ready to give your mouth all the feels.
Now that you've got the concept down, it's time for a pop quiz! Is mochi ice cream a dessert or a snack??
Answer, yes & yes! If you said yes, then you've aced this quiz and that's puffnificent! My/Mochi Ice Cream is the perfect pick-me-up when other snacks just won't do. Go ahead and save the search for 'mochi ice cream near me'.
Want to learn more about mochi ice cream? Read more about mochi ice cream here! And if you're new to mochi, find out what mochi is here.