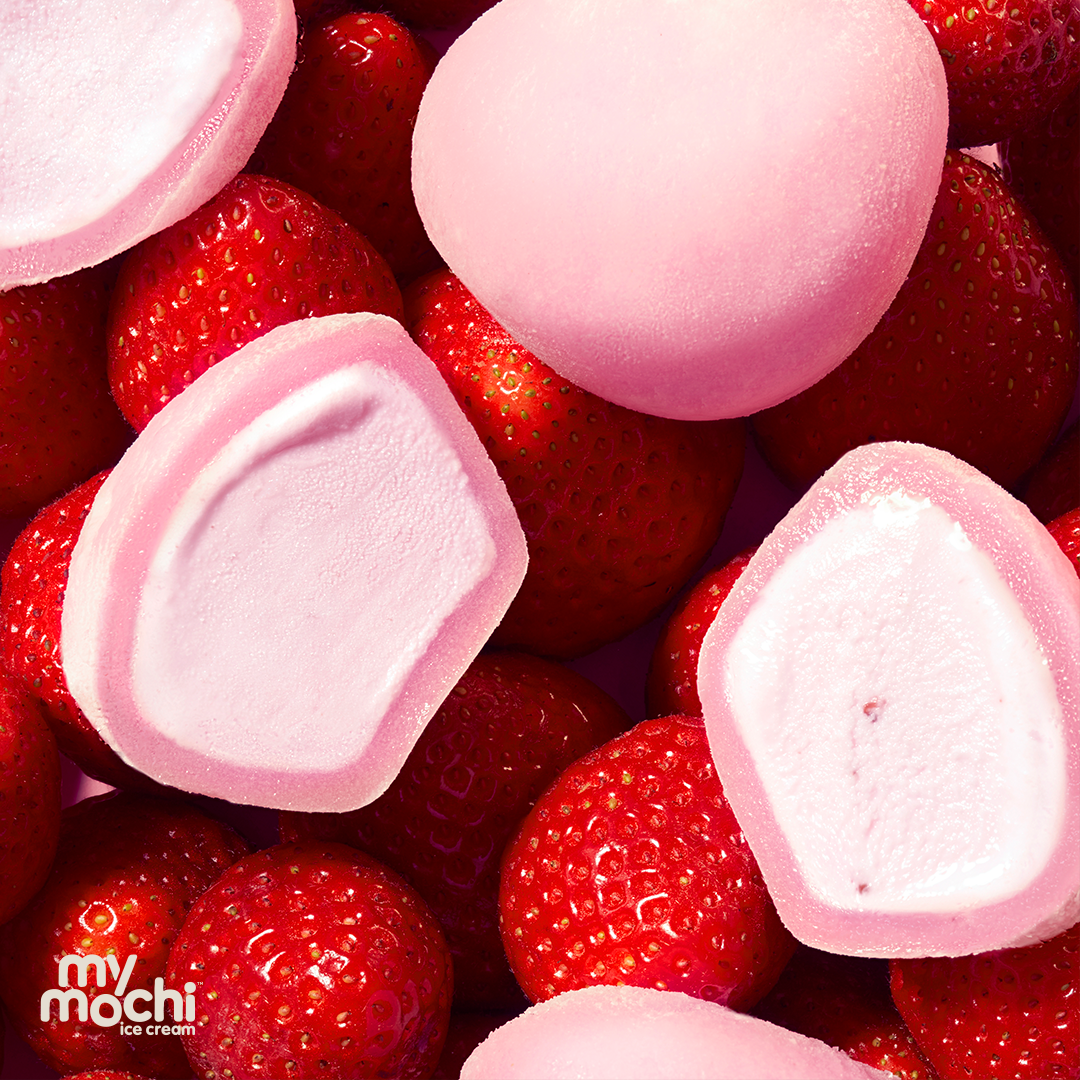 It's National Strawberry (Mochi) Ice Cream Day!
By: My/Mochi Ice Cream
Chew your ice cream days are the most puffnificent!
Fun fact: strawberry is the most popular My/Mochi ice cream flavor? Amazeballs.
It's no wonder!
Made with real fruit and bursting with sweet bits of strawberry love. Premium strawberry ice cream is wrapped in a pillowy perfect layer of chewy mochi dough. Give your cravings, cravings with Strawberry Ice Cream or Non-Dairy and Vegan Strawberry Frozen Dessert made with oat milk.
To celebrate, find out where to buy My/Mochi Ice Cream and Non-Dairy and Vegan Mochi Ice Cream near you and tag us on social with @mymochi #mymochi to share your mochi moments.