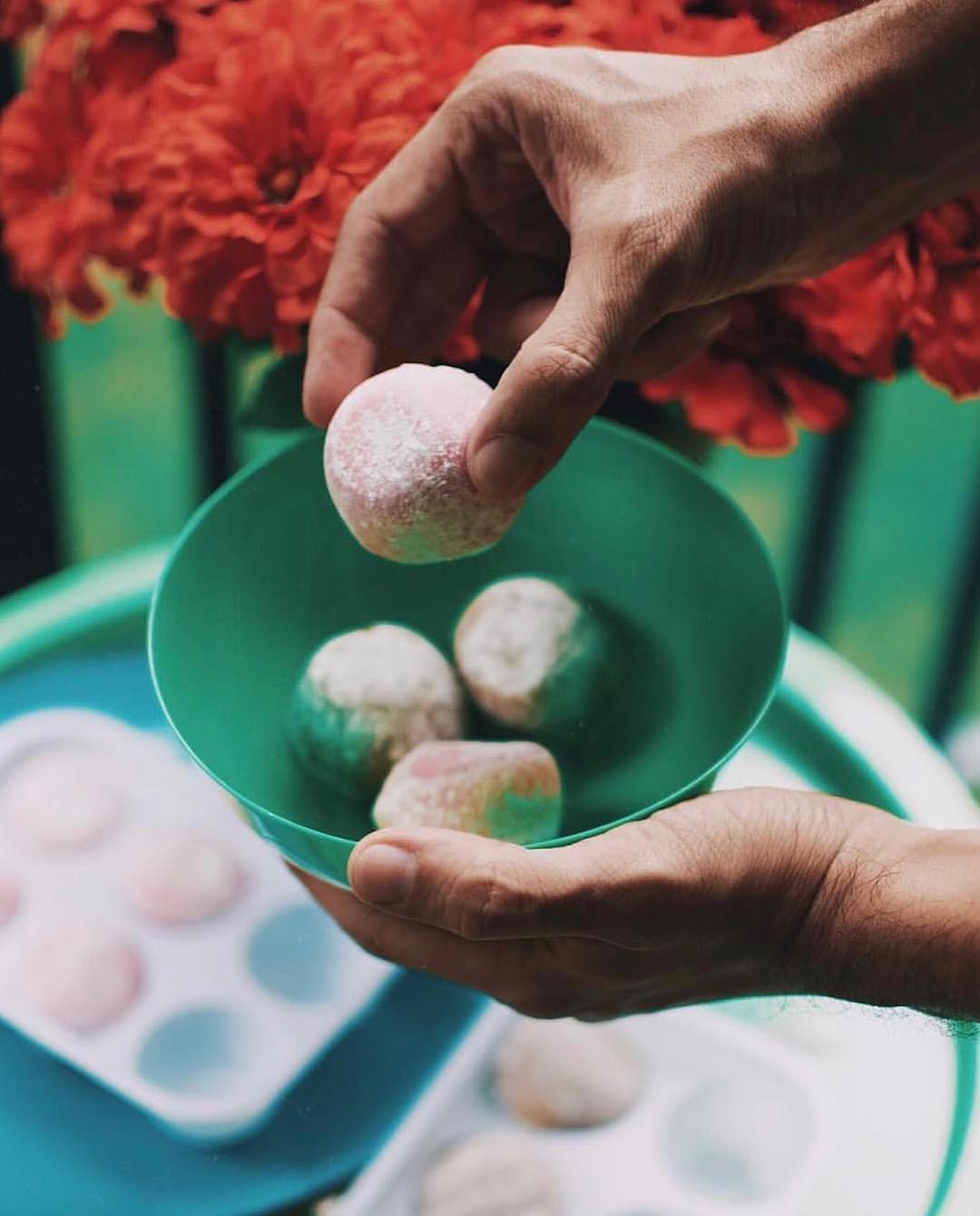 How to Make Vegan Ice Cream at Home
By: My/Mochi Ice Cream
No dairy? No problem. My/Mo Mochi Ice Cream understands that dietary restrictions can prevent you from enjoying your favorite frozen snack. For anyone who's allergic to dairy or is lactose-intolerant – don't despair! It's easy to find non-dairy and vegan ice cream options… and even easier to make in the comforts of your own home. Permission to pinch yourself.
To make vegan ice cream, you'll have to say "deuces" to dairy. Good news is that there are tons of creamy, dreamy dairy-free alternatives that are just as marvelously mouthwatering. You can try plant-based options such as:
Coconut milk
Almond milk
Cashew cream
Making vegan ice cream at home is not as challenging as you would think. No need for a fancy, bulky ice cream maker; all you need is a blender! Here's an example of an easy and delicious banana vegan ice cream recipe that will scratch your snack itch:
Peel 1-2 bananas and cut them into coins. Put the bananas into an airtight container and freeze for at least 4 hours or overnight
Combine the bananas (and/or other fruit) in a blender and pulse until smoothy. If the mixture is too thick, add plant-based milk to achieve the desired consistency.
Add flavoring and sweetener, if using, and blend until combined. Serve and enjoy… sweeeet!
Don't forget to try My/Mo Mochi Ice Cream's four fabulous flavors of non-dairy and vegan mochi ice cream, including strawberry, salted caramel, chocolate and vanilla! It's made with cashew cream to maintain that silky smooth and luscious, rich texture just for you. And let's not forget the pillowy mochi dough. Hallelujah!