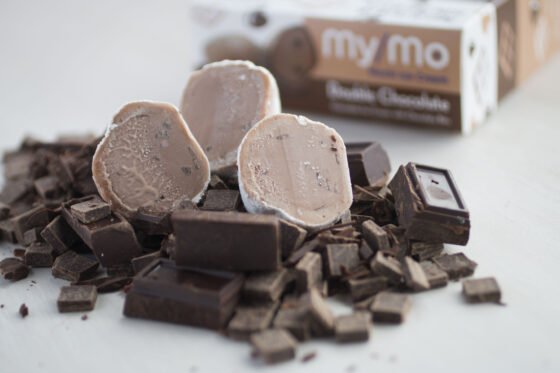 Happy National Chocolate Day!
By: My/Mochi Ice Cream
Hey, chocoholics, it's your lucky day. Today, October 28th, is National Chocolate Day! Craving chocolately chocolate deliciousness and want to celebrate this glorious day? Snack on this!
Mochi in the Morning
But first, coffee. Kickstart the day with a cup of joe – and if you're feeling adventurous, replace your marshmallows with My/Mo Double Chocolate Mochi Ice Cream. Why? Because, whatever.
Scratch your snack itch
Got a bad case of the cocoa cravings? Try My/Mo Mochi Ice Cream's triple layer flavors, Chocolate Sundae and S'mores! Both are made with ooey, gooey chocolate-flavored mochi dough, filled with vanilla and graham cracker ice cream and center surprises of cherry and marshmallow fillings. Permission to pinch yourself.
No dairy? No problem.
Have dietary restrictions? We've got you! Snack on My/Mo's Chocolate Mochi Cashew Cream Frozen Dessert. It's non-dairy and vegan – it's made with cashew cream and has the same creamy, dreamy taste.
Need more ideas? Check out our National Dessert Day post from last week! How do you plan to celebrate National Chocolate Ice Cream Day?