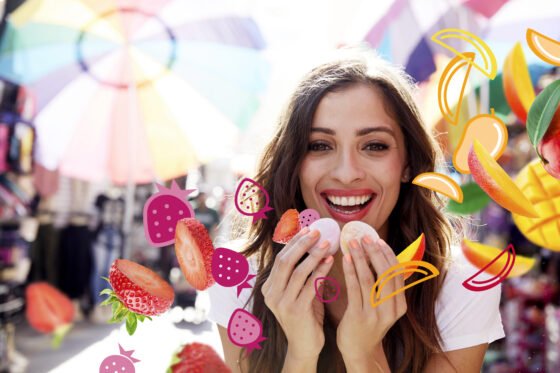 Eat Your Favorite Japanese Dessert Without Heading To A Restaurant
By: My/Mochi Ice Cream
The best part about eating out at a Japanese restaurant is surely the dessert. Sushi and habachi are great and all… but the mochi ice cream is where it's at! Take sweet dough made of rice flour and wrap it around premium ice cream and you've got yourself a grand finale to an epic meal.
Scrapped for time and don't have time to dine out? My/Mo Mochi Ice Cream's got your back. Our friends at Spoon University give the lowdown on the many flavors of My/Mo Mochi Ice Cream, including Mint Chocolate Chip, Double Chocolate, Cookies & Cream and Ripe Strawberry. They even give some love to My/Mo's non-dairy/vegan flavors (Chocolate and Salted Caramel), as well as the My/Mo Ice Cream with Mochi Bits.
Don't forget to use the handy dandy store locator to find out where My/Mo Mochi Ice Cream is sold nearby. Now you know that you don't have to go out for Japanese food to get some amazing mochi.