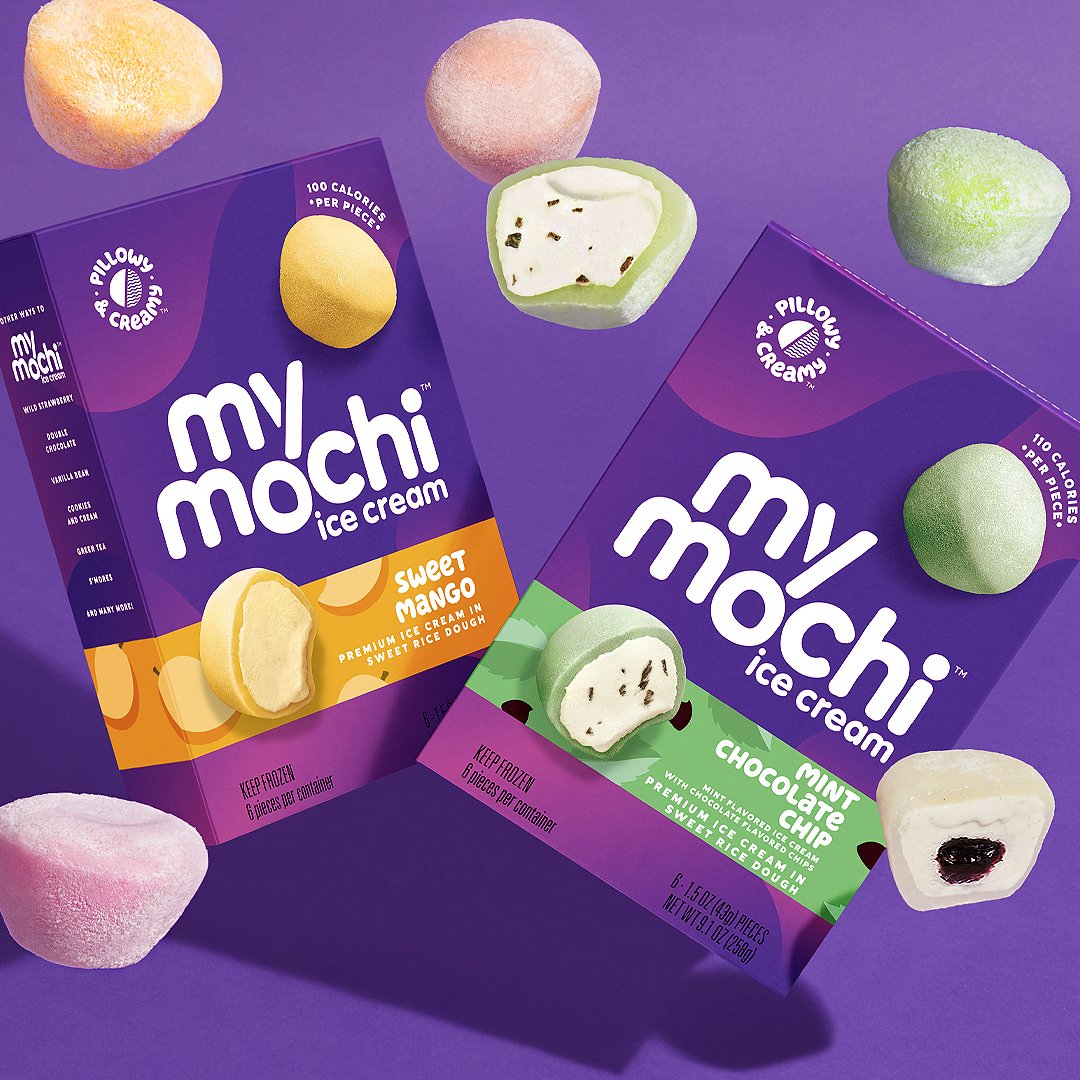 Buy My/Mochi Ice Cream Online Now!
By: My/Mochi Ice Cream
Stuck at home when your My/Mochi Ice Cream cravings hit? Don't sweat leaving the house because now you can buy mochi ice cream online and have mouthboggling flavors delivered directly to your mouth (door). Read more to find out how you can get your favorite My/Mochi flavors delivered to you ASAP!
Order Through Grocery Delivery & In-store Pickup
Depending on where you live, you may be able to get My/Mochi delivered to you within hours!
Choose any pillowy My/Mochi Ice Cream flavor
Click Buy Now (availability varies by location)
Enter your zip code and select a store to checkout
Let the mouthboggling begin!
Order Directly from My/Mochi HQ
If you have My/Mochi FOMO and need to find a specific milky, melty flavor, you can order them right from our squishtastic HQ (aka where the magic happens)!
Visit the My/Mochi online shop
Find your perfect match, add the flavor to your cart, and check out
Your desquishious My/Mochi Ice Cream will be delivered to your door within a few days!
Pretty easy, right? The journey to Blow Your Mouth's Mind is only a few clicks away. If you're feeling adventurous and want to go on a My/Mochi quest, use this treasure map to find pillowy flavors available at your local grocery store!
Show us your freezer teaser and tag us @mymochi! Happy Snacking!