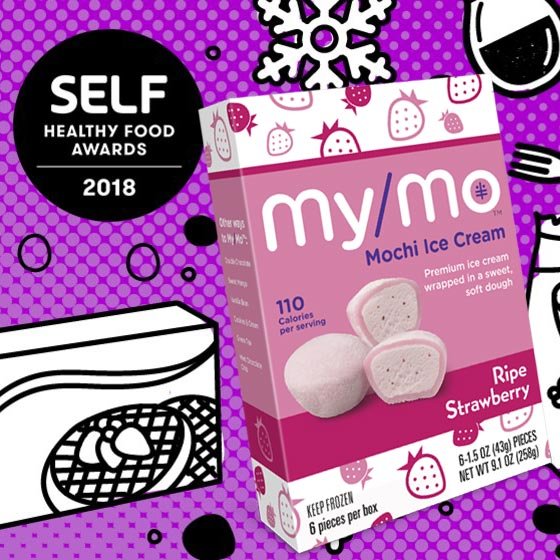 Best Healthy Sweets You Can Get at the Supermarket
By: My/Mochi Ice Cream
When surfing the aisles at the supermarket, it's really tough not to impulsively purchase junk food and sweets — all while trying to make the most health-conscious decisions. #HALP!
For those doubtful foodies and snackers, choose My/Mo Mochi Ice Cream — which was chosen as one of the editors' top 13 picks for this year's SELF Healthy Food Awards! Awarded "Best Ice Cream Bars," My/Mo Ripe Strawberry Mochi Ice Cream was given a glowing review, described as "tender and easy to eat" with a "real fruity flavor. If you don't already love mochi, these will definitely get you on board." Sweet, sweet snackisfaction.
Read more on these low-calorie snacks that can satisfy your sweet tooth.
Happy snacking!